Update guide for Windows MSB 13
This article explains how to update Windows MSB 13.


Make sure that Windows MSB 13 is enabled by your exam administrator.
1. Save New MSB.exe file when auto download starts.
3. Click to open the downloaded MSB.exe file to launch the installation process
4. After installation is complete click on 'Proceed' on update page.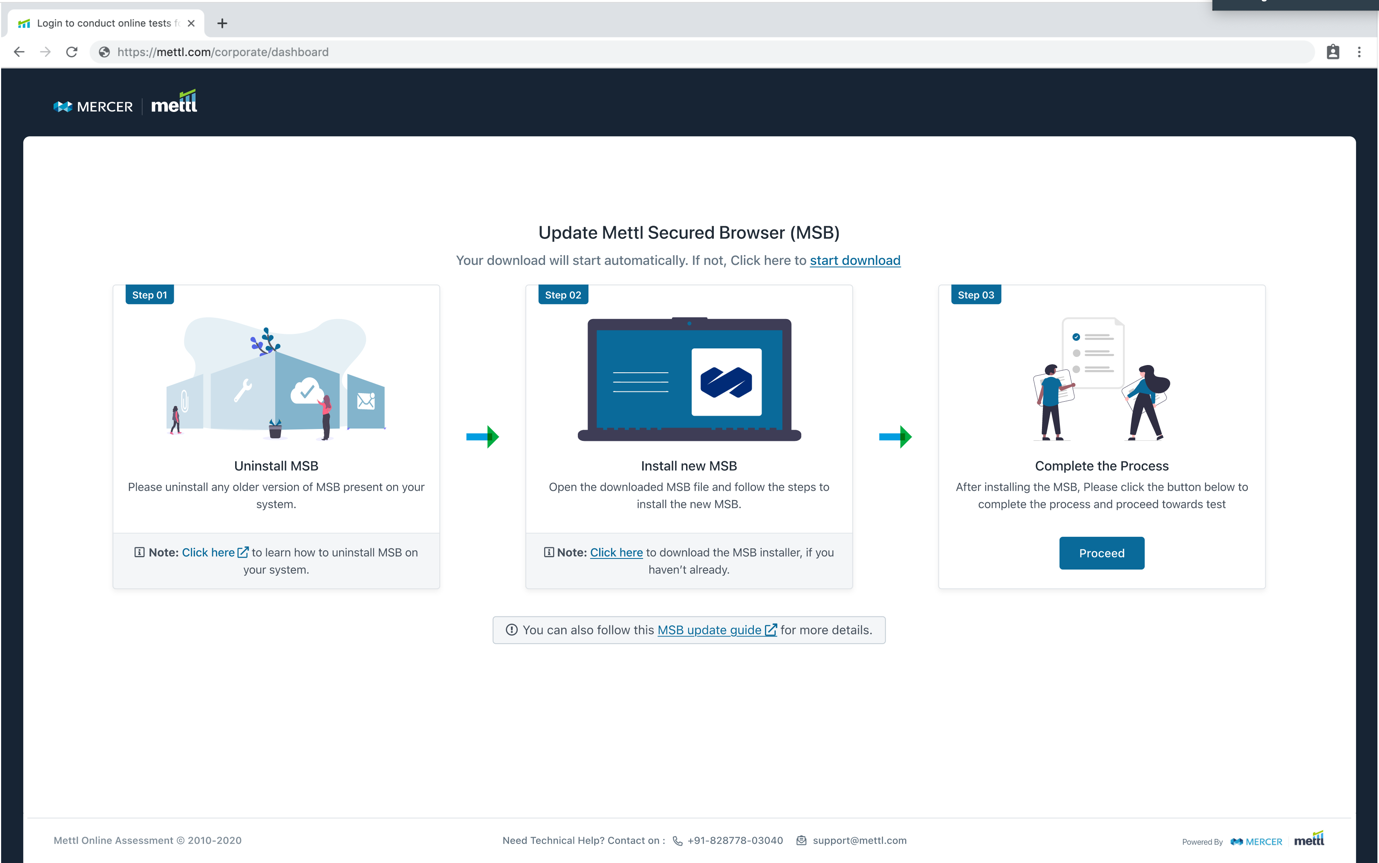 Image 01
5. You can now continue with the exam in updated MSB.