What is MSB
Mettl Secure Browser is a web-based lockdown browser that converts any system into a safe workstation.

It does not allow you to move out of the test window before the test is finished. It also restricts you from opening any unauthorized website or accessing any blacklisted software/third party applications.

MSB also shuts down all active applications, such as other browsers and cheating tools.

Installing MSB
To begin MSB installation, you need to have MSB installation file downloaded on your computer. You can get this installation(.exe) file either through the test invitation email you may have received or via a direct download link.Click on the Mettl Secure Browser (MSB) downloaded file with the name MSB.exe. You have to perform the below steps: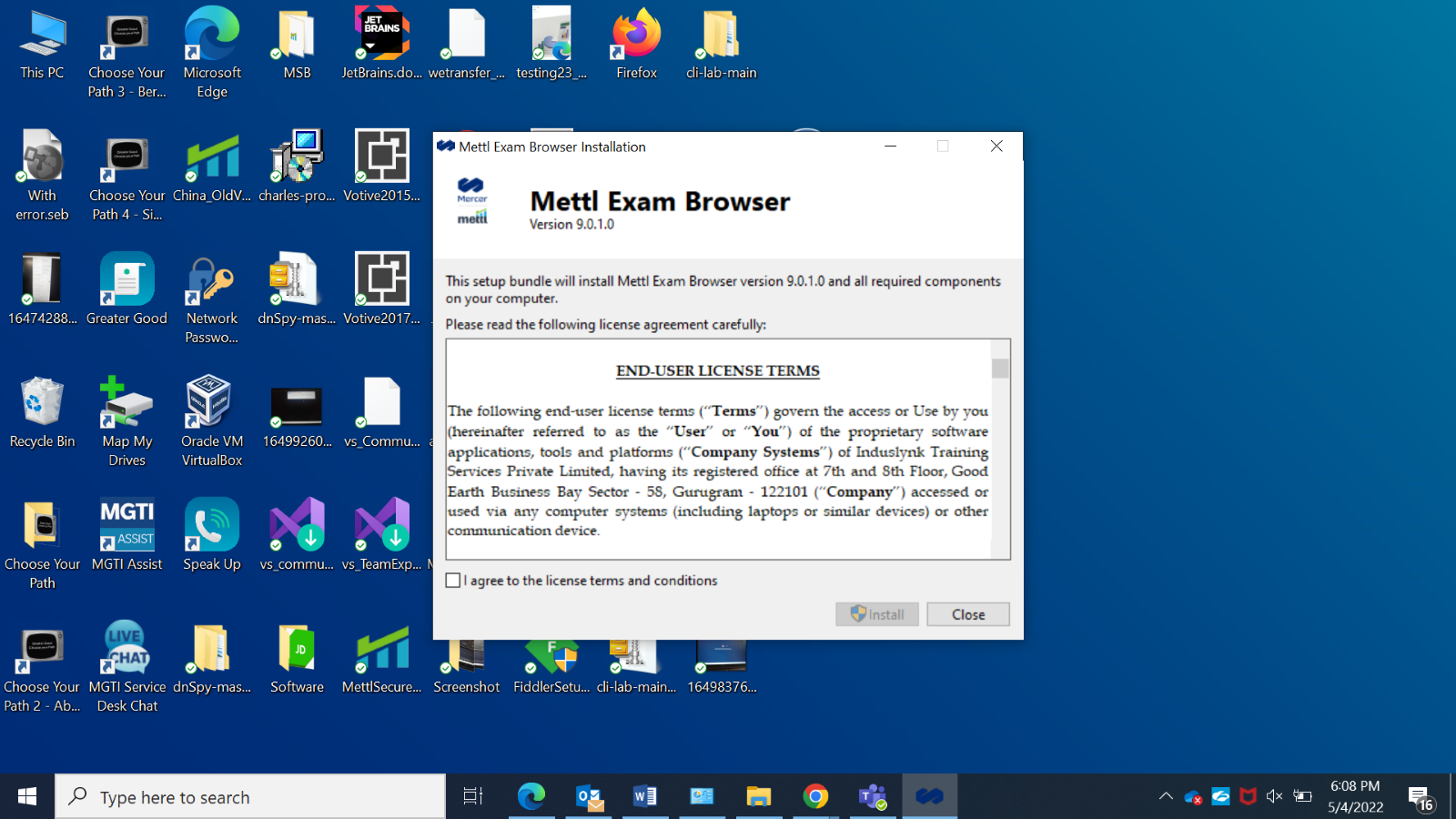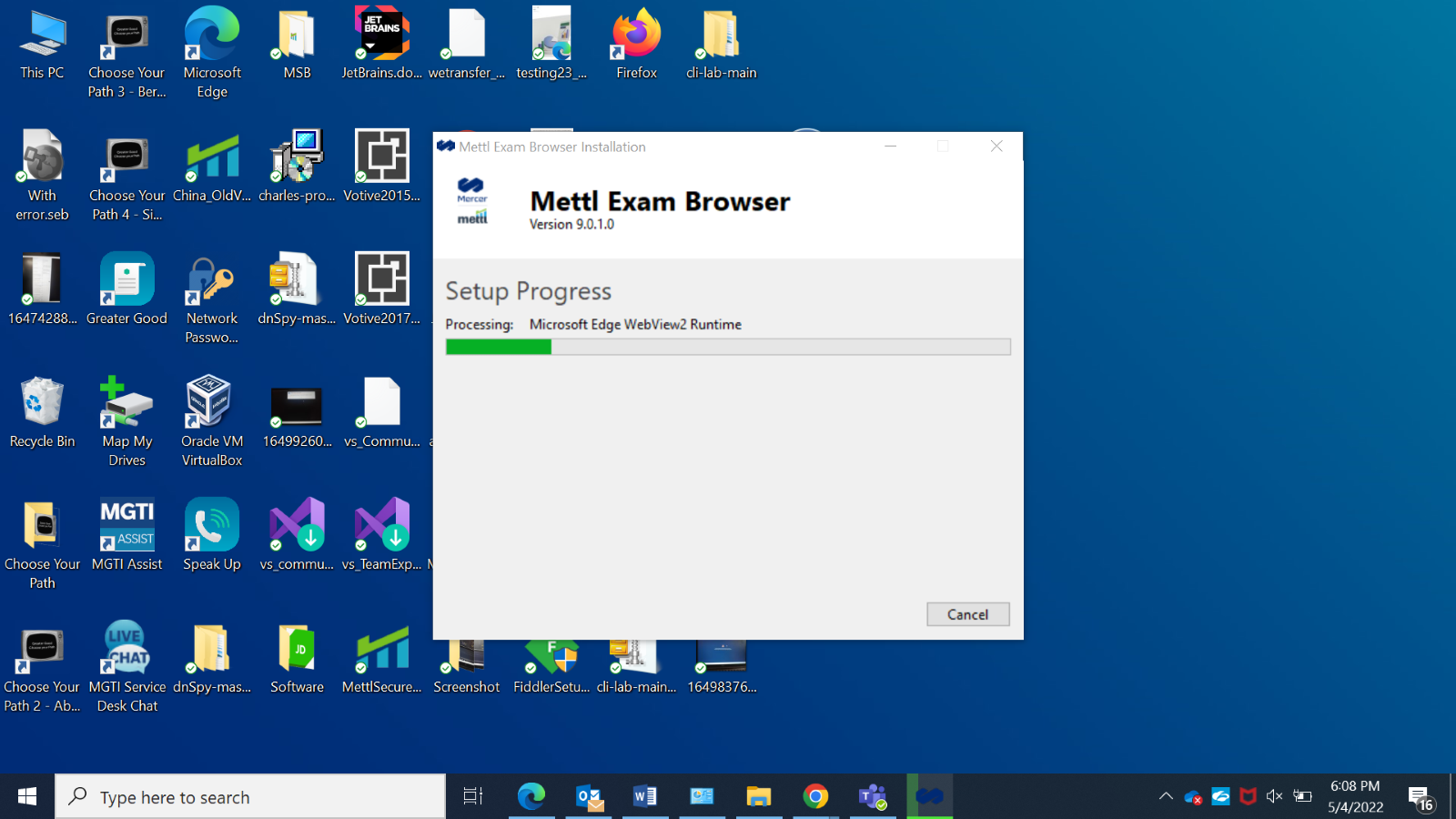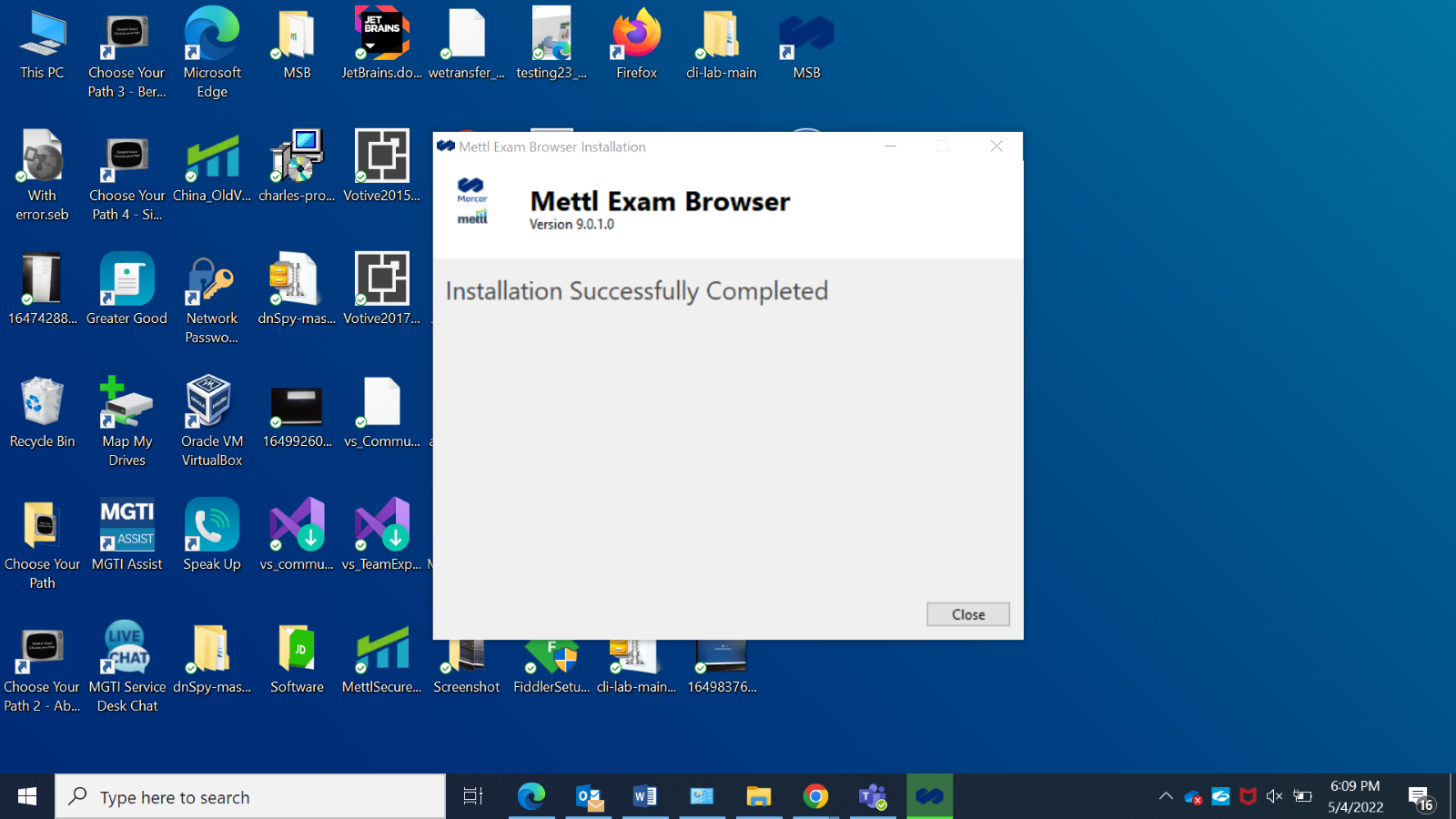 Launching MSB

Once you have successfully installed MSB on your computer, your test will automatically now be launched in the secured/locked-down environment of MSB. While launching the test, Mettl Secure Browser (MSB) will force-close all the browser windows and applications active on the system and asks you for formal permission to do so.

To proceed, you need to click on "OK" button and allow MSB to close these applications and browsers.

Also, if MSB is not able to close all the mentioned applications on its own, it may prompt you to close those applications manually from the Task Manager.

Kindly open the Task Manager on your system, select the mentioned options from the Apps and background processes prompted by MSB and close them by clicking on End Task.


Things to remember:

To make sure that you do not face any trouble while attempting a test on MSB, please ensure the following:
There are no restrictions on the network.

Anti-Virus is disabled

You should have administrator rights on the system and not logged in as a Guest User.

Your OS is up to date with no pending installations.


MSB will run on only windows (10 and above) and will support a minimum of 4.5.1. .Net framework(which comes inbuilt in the MSB.exe file)


Memory requirements:

MSB requires a 65 MB permanent free space on the default hard drive
Attempting Test in MSB

Once you have installed and successfully launched a test in MSB, MSB will not allow you to move out of the application before the test is finished. All previously running browsers & applications are now forced closed by MSB and you will not be able to access them

MSB does not have any navigation buttons, but the optional reload button in the taskbar or the key F5 can be used to reload the current page.


Avoid pressing F5 key as it also submits the test if pressed while attempting the questions.
MSB also does not allow sharing/mirroring of computer screens on any other display device


If your computer screen is shared before starting MSB, it will not allow you to launch the test until you removed the cable used to share screens

If you attach the cable to share screens while you are the attempting the test, your test will be terminated.