This article explains how to update MSB 12 on Windows from the current version.

Launch the test in the same way as it is done. Refer to this
article
for more information on how to launch a test on MSB.
1. Open Control Panel and select Programs > Programs and Features.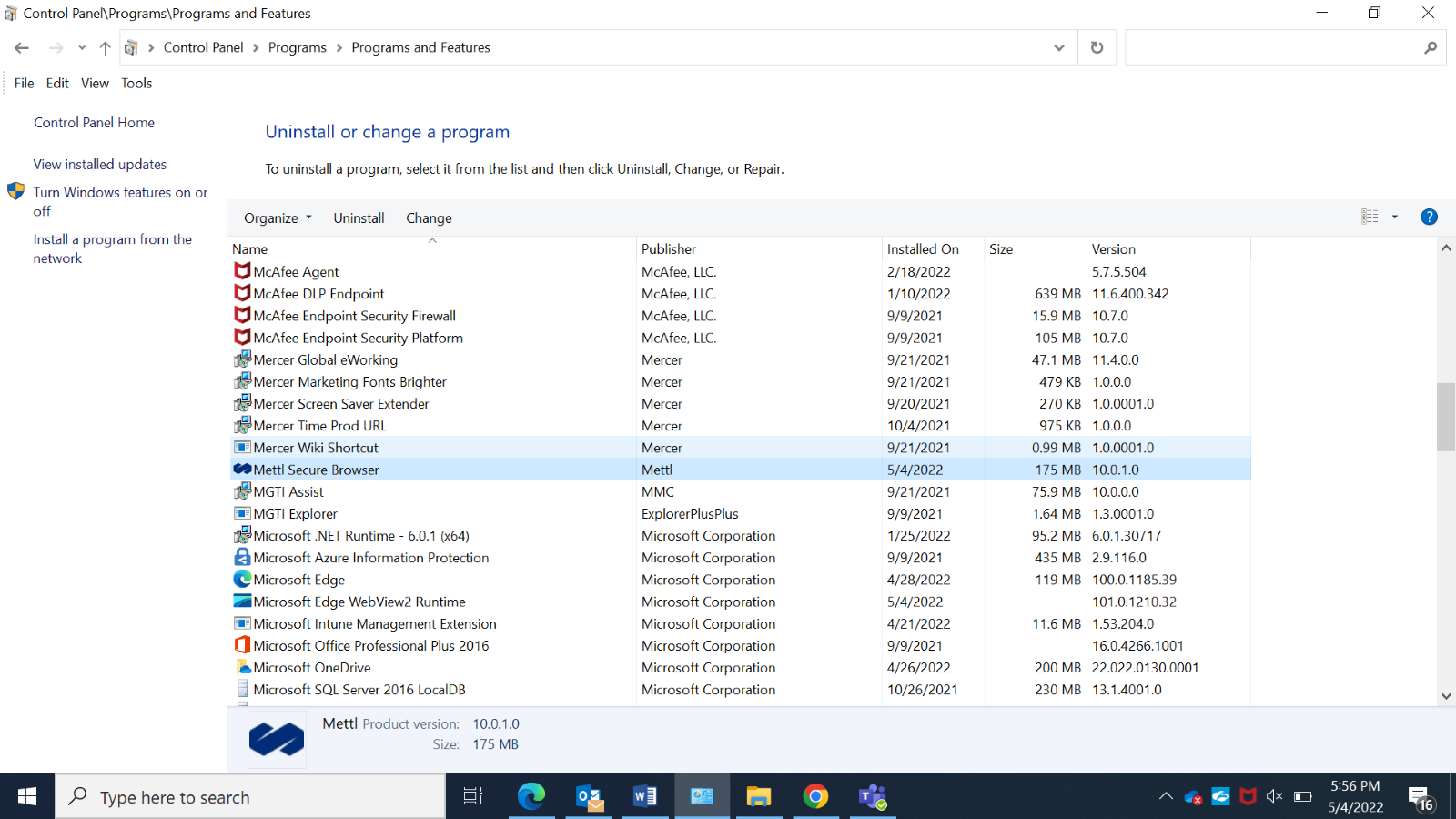 2. Select and right click on Mettl Secure Browser and click on Uninstall.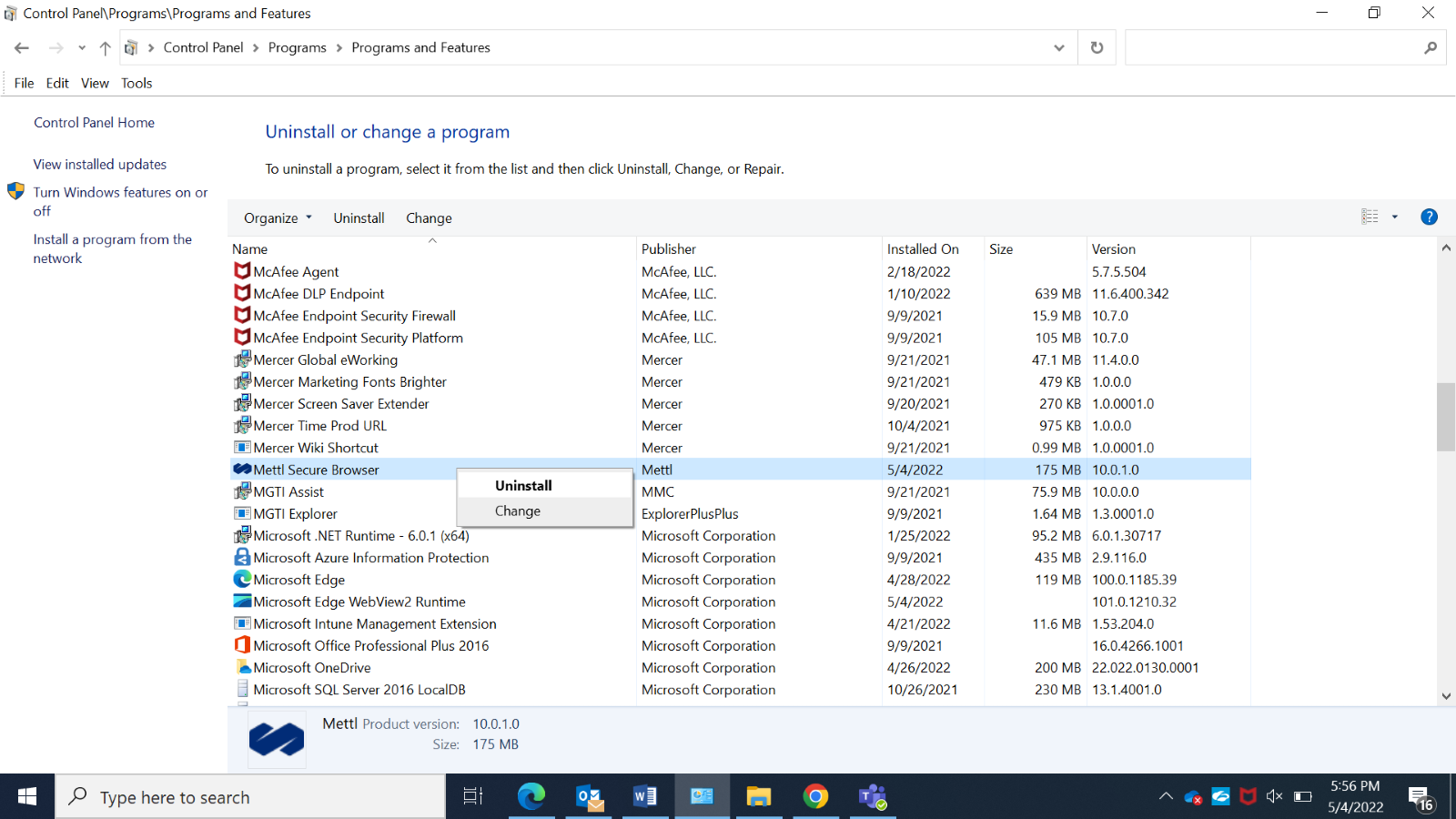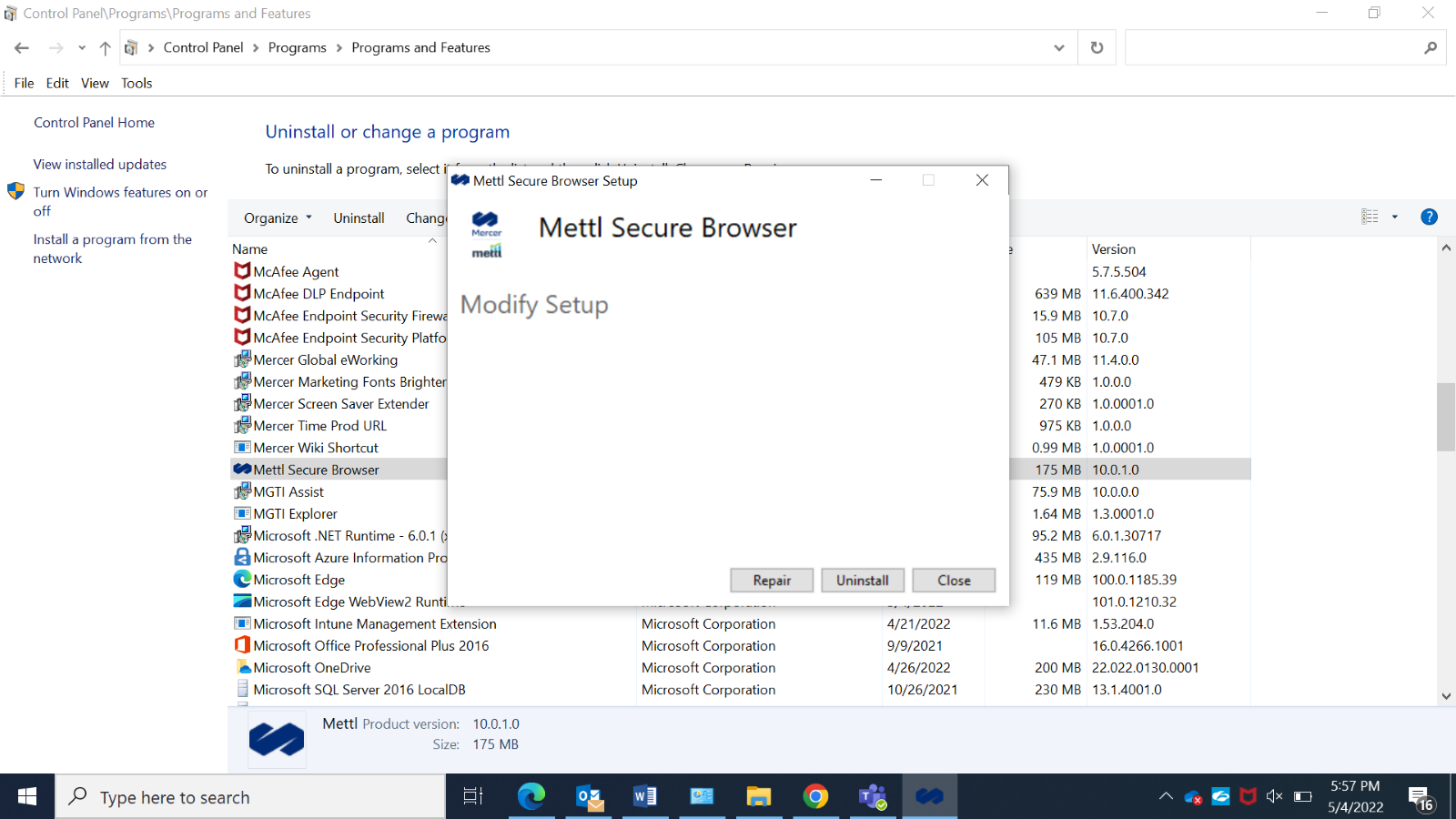 4. MSB is uninstalled successfully.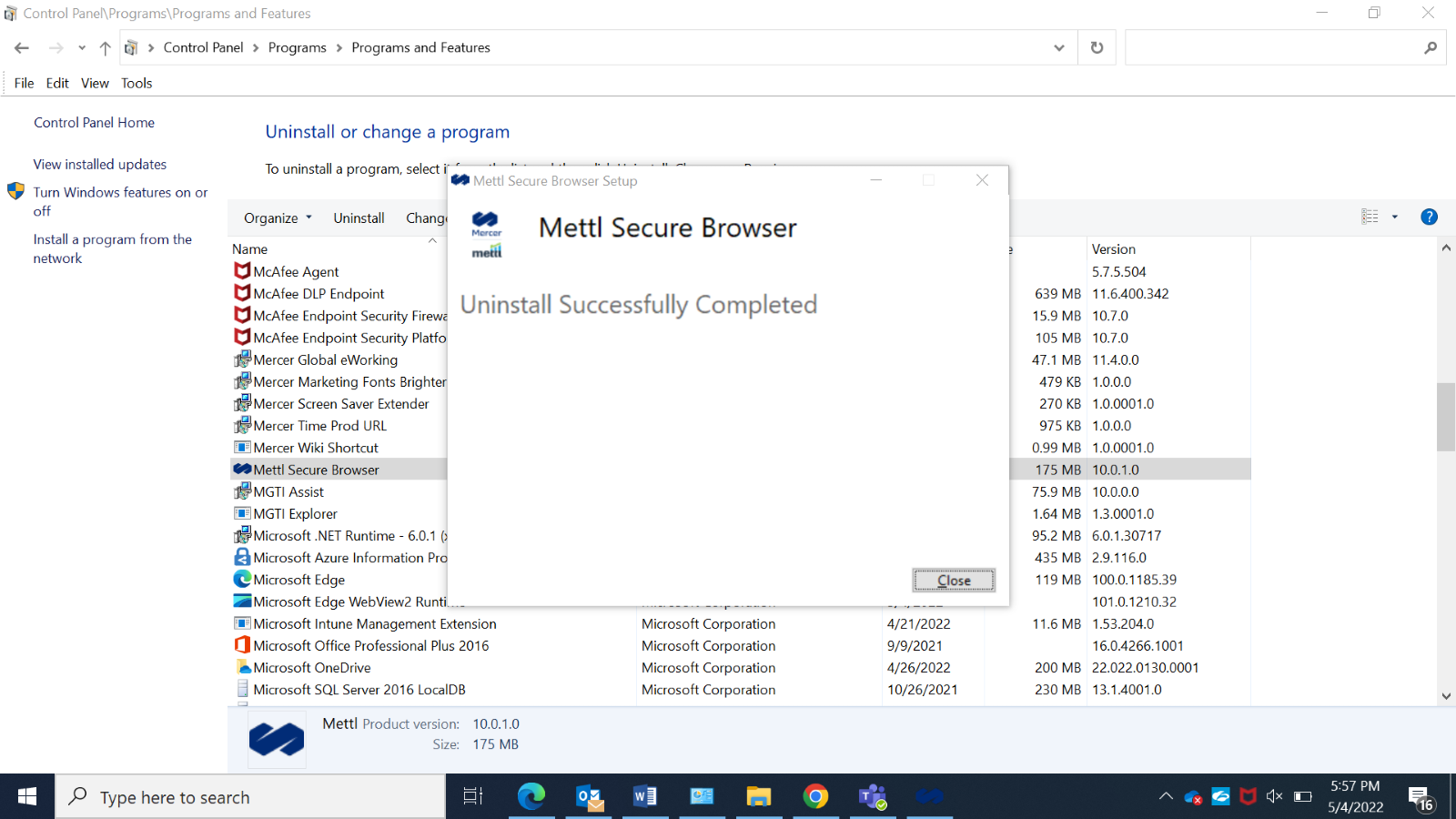 STEP 3: Installation and launching the new version of the MSB

To begin MSB installation, you need to have MSB installation file downloaded on your computer. Click on the Mettl Secure Browser (MSB) downloaded file with the name MSB.exe and perform the below steps: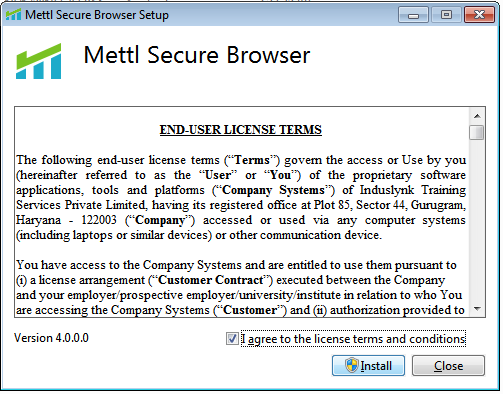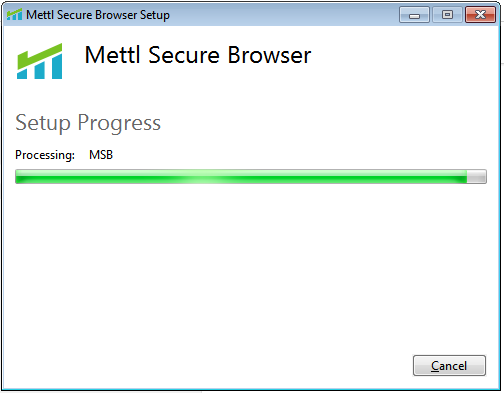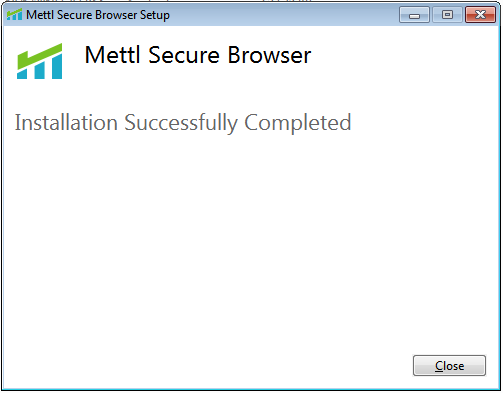 Once you have successfully installed MSB on your computer, start your test and it will automatically now be launched in the secured/locked-down environment of MSB. While launching the test, Mettl Secure Browser (MSB) will force-close all the browser windows and applications active on the system and asks you for formal permission to do so.
To proceed, you need to click on "OK" button and allow MSB to close these applications and browsers.

Also, if MSB is not able to close all the mentioned applications on its own, it may prompt you to close those applications manually from the Task Manager.
Kindly open the Task Manager on your system, select the mentioned options from the Apps and background processes prompted by MSB and close them by clicking on End Task.