System Requirements for Mettl Assessment Platform

Mettl test can either be:
Proctored

- Using your live-video feed from your integrated webcam/USB webcam, you will be monitored by remote proctors or Mettl's AI system.




Non- Proctored

- No-live video feed is streamed. Hence no monitoring by remote proctors.



With the following basic system requirements checklist, you can ensure that you launch Mettl tests without any difficulty.

1. Network Speed

Mettl requires following minimum upload bandwidth (speed) to run online tests:
For non-proctored test and AI proctored test - 512 kbps.




For Media questions or

Stored video or Authorization

–

1 MBPS
You can check your network speed using the following two websites:

If your network speed is above the advised speed, you should not a face a problem while attempting the test.

2. Supported Browsers
You can attempt Mettl tests on any of the following recommended browsers:



| | | |
| --- | --- | --- |
| Browser | For (Proctored test) | For (Non-proctored test) |
| Chrome version | Google chrome latest three version | Google Chrome latest three version |
| Firefox version | Firefox latest three version | Firefox latest three version |
| Safari version | Safari latest three version | Safari latest three version |
| Microsoft Edge | Microsoft edge latest three version | Microsoft edge latest three version |
Our mobile apps are supported for Android 5.0+ and iOS 14+ and therefore are available for 16k+ device models from 100+ manufacturers. The support for the apps extends to iPads and Android tablets.
3. Browser Settings
Once you have the latest supported browser versions, you may easily start the test. However, in a rare case you may face difficulty in starting the test, due to the pop-up blocker setting of your browser. Here is what you can do to fix this:
Use the "allow once/always" pop-ups function from your browser settings to allow test window to open




Optionally, you may disable the pop-up blocker for the duration of the test. Here is how you can do it:




For Mozilla Firefox on Windows: Click the menu button and select Settings -> Select the Privacy & Security panel -> Go down to the Permissions section -> Uncheck the box next to Block pop-up windows to disable the pop-up blocker altogether.
For Google Chrome: Go to 'chrome: //settings/' --> Click on 'Show advanced settings' (at the end of the page). Under 'Privacy and Security', click on Settings' > Privacy and security > site settings > Pop ups and Redirect's > by clicking on > Sites can send pop-ups and use redirects, you're allowing the site pop up's.
Microsoft Edge: Go to 'edge: //settings/content/popups' go to settings > Cookie's and site permissions > Pop Ups and Redirect's disable 'Block'.

After performing the above steps, please restart the browser.
4. Things to remember
Browser Cache Settings

:

It is always advisable to clear browser cache/cookies before starting any Mettl tests. For most browsers, pressing "

CTRL+SHIFT+DELETE

" and selecting Clear Cache (for Firefox and Chrome) helps you clear the cookies.


In case you still face any issue in loading the test, shutdown the system directly using power button and then clear the cache again.
System Updates:


Mettl also recommends to disable security patches, updates of the anti-virus definitions and/or application updates (manually) during the test in order to avoid any interference while taking the test.

You can disable automatic system updates for the duration of the test as they may lead to heavy downloads during the test and auto-system restart will hamper your test progress.

To disable System Auto-updates, follow the below steps:




For Windows, Go to 'Start' -> 'Run' -> Type Services.msc' and then stop 'Automatic Updates' service.


In case you get a prompt that 'Ports 1987 and 1988 have been blocked, please contact your network administrator to assist you with system permissions.



5.
Firewall Settings
If you are attempting the test form your office or college premises, it may be possible that there are certain local network restrictions in the network firewall may be preventing the launch of Mettl tests. If you are facing any such issues, please contact your local network administrator and ask them to perform the following actions


Grant necessary firewall permissions to allow all requests from all subdomains of "mettl.com" in any of the following manner:




If possible allow all access from the network to

*.mettl.com



If wildcards are not allowed in the firewall configuration rules, then please allow all access to the domain tabulated below:


*.mettl.com

tests.mettl.com

pr.mettl.com

media.mettl.com

node.mettl.com

api.mettl.com

static.mettl.com

chat.mettl.com

streaming.mettl.com*


Unblock the following domains


Domain

: (turnserver.mettl.com)

Ports TCP : 3478

Ports UDP : 3478 , Range 49152 – 65535


Opening these ports will make the service faster and efficient while giving you better quality images.




For webcam proctored tests,


Firewall permissions to ports 1987 and 1988 for chat.mettl.com should be granted i.e. chat.mettl.com:1987 and chat.mettl.com:1988 should be accessible & ensure that you have latest or updated version of Java installed.

Also, make sure that you uninstall any external webcam software (any third party/vendor software) from your system prior to starting the test.


Streaming.mettl.com is required, you need to give access to Port 1988






6.
Emails Settings
If you want to ensure the test invitation email is never sent to your spam/junk folder ensure to add the email address (admin.mettl@mercer.com) to your address book.

We have shared the steps below to add a contact on some of the most popular email service providers and tools.
1. Open Gmail in a web browser and login into the account.
2. Click the Google apps button (it's shaped like a grid) at the top-right, next to your account icon.
3. Click Contacts. Or Go to https://contacts.google.com in a web browser.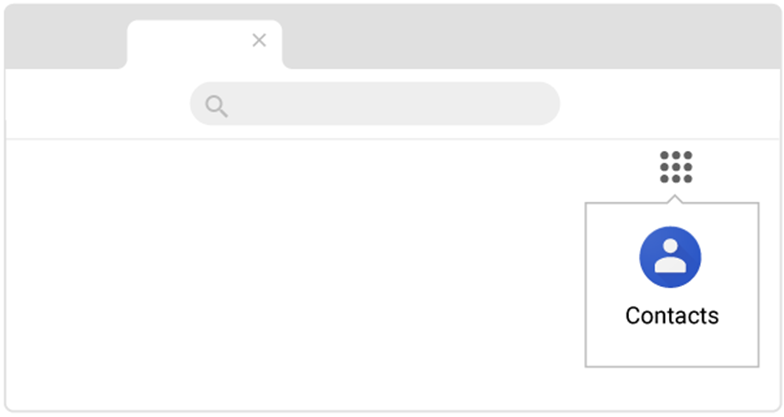 4. Open Contacts and click Plus icon Create contact.
5. Enter the contact's name and add Mercer Mettl email id- admin.mettl@mercer.com.
6. Click on "Save".
1.
Open Yahoo Mail in a web browser and then click the Contacts icon near the top of the page, to the right of the inbox.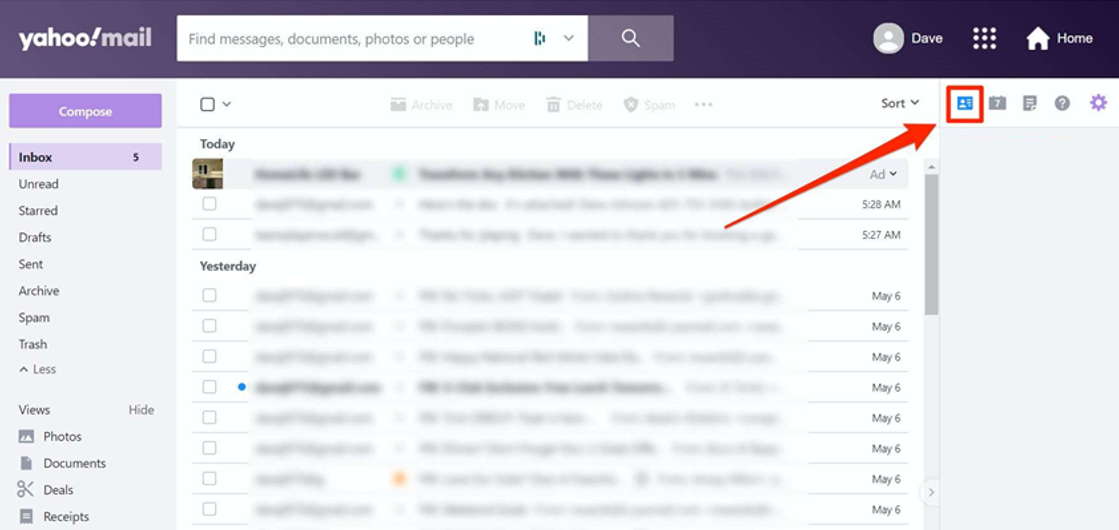 2.
Click the All tab. Click "Add a new contact" at the bottom of the pane.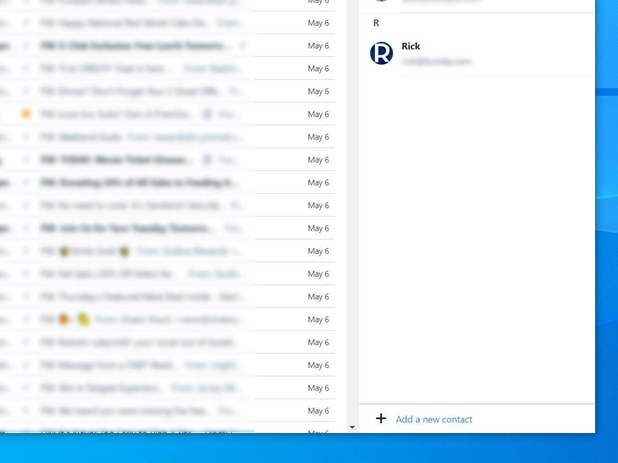 1. Open Outlook in a web browser and login into the account. Click the app launcher icon — the nine-dot box — in the upper-left corner of the screen to view the available apps. Select All apps to expand the list.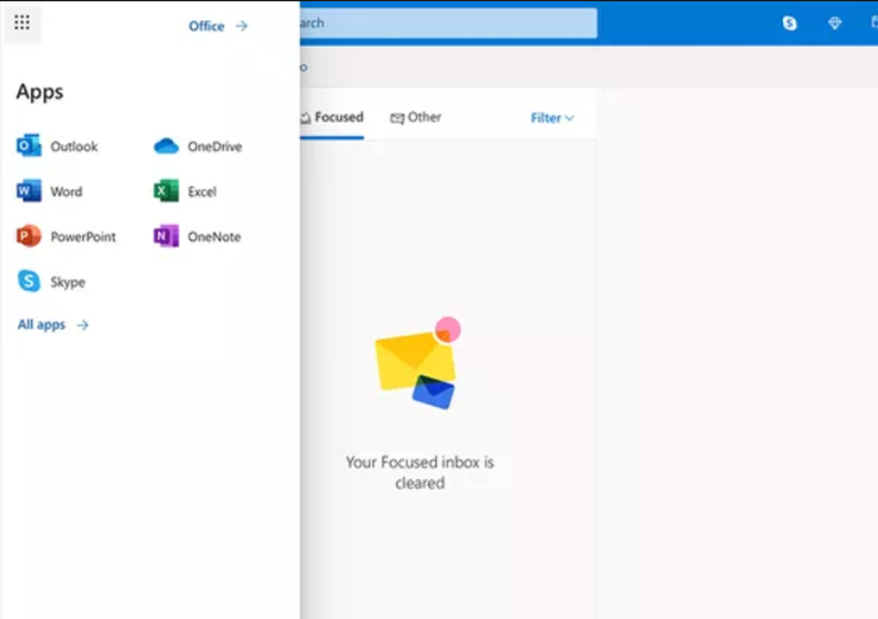 2.
Select the
People
app to open your contacts list. Add a contact in the People app by selecting
New Contact
and entering the
Mercer Mettl email id-
admin.mettl@mercer.com
.
3.
Click
Create
to save the new contact.
iCloud Mail

1. Login into your iCloud account. After successfully login, click the "Contacts" icon on the main page and go to the contacts page.
2. Create a new contact: click the Show Add Menu pop-up button in the sidebar, then choose New Contact. A blank contact card appears.
3. Add information Mercer Mettl email id- admin.mettl@mercer.com and Click Done.

1. Click
"New Items"
in the "Home" tab and select
"Contact."

2.
In the new contact window, enter the
Mercer Mettl email id-
admin.mettl@mercer.com
, then select the
"Save and Close"
button.