Integration with Zoho Recruit
Zoho Recruit is a cloud based applicant tracking system that's built to provide diverse, end-to-end hiring solutions for staffing agencies, corporate HRs and temporary workforce.
Mercer | Mettl's integration with
Zoho Recruit
allows you to add an assessment to a Job Workflow stage, send an assessment to candidates from within the Zoho Recruit platform, and view the assessment results in Zoho Recruit.
Enable the Zoho Recruit / Mettl Integration
Go to Settings > Integrations and click on Assessment Providers to view the list of all providers you can integrate with. Search for Mercer | Mettl and click on Configure to set up your Mercer | Mettl account in Zoho Recruit.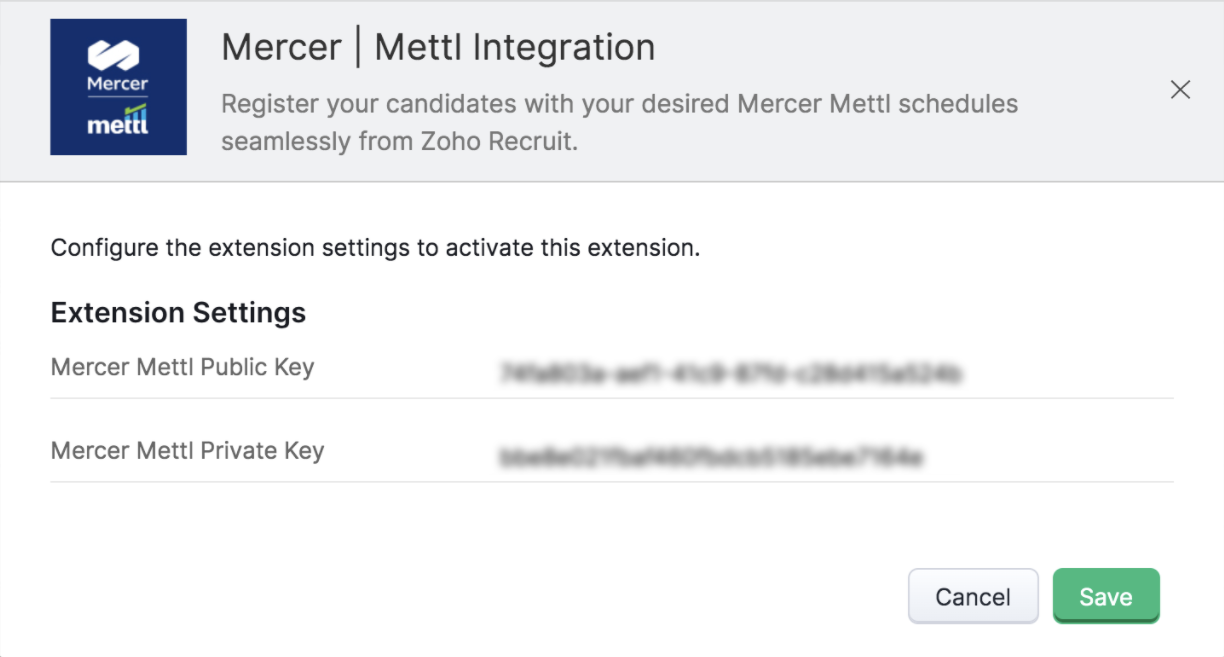 You may contact your Mercer | Mettl Account Manager to request the API keys of your account.
Sending an Assessment to the candidate(s)
Navigate to a candidate's profile and select the 'Initiate Mercer Mettl Test' option as shown below.

Choose the
assessment
you want to send to this candidate from the dropdown and
s
end
the assessment.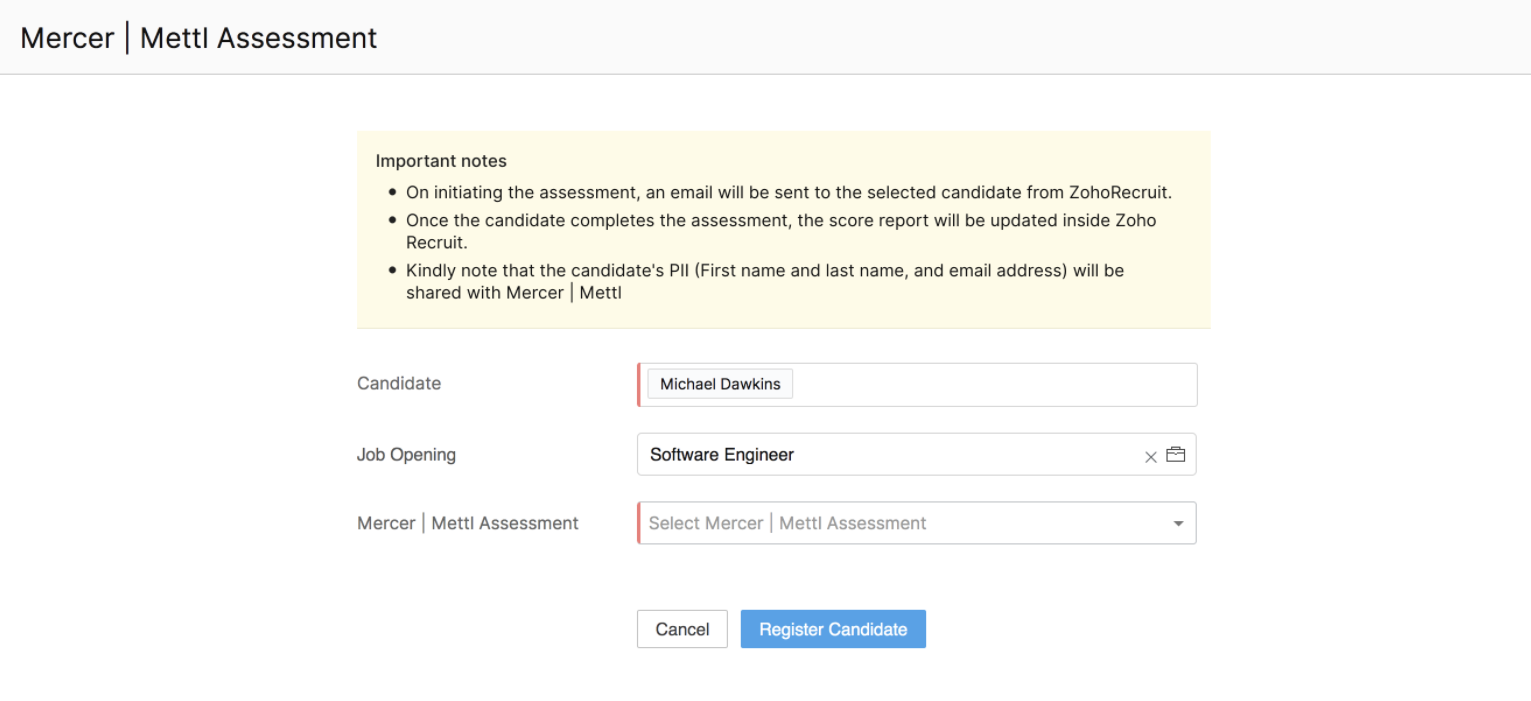 The candidate will receive an email with the test link, from which they can check the system compatibility or directly start the assessment.

Viewing the Assessment Result of the Candidate
In the candidate's profile, you can navigate to the section named Mercer Mettl Assessment Information where you will be able to see details like:
Test Status (whether yet to be started, in progress, completed, etc.)

The HTML report link




Completion Mode




Credibility Index (if webcam proctoring was enabled)

Response Style (if applicable)

Recommendation (if applicable)