TurboHire is an intelligent recruitment platform that is data-driven, structured and collaborative. TurboHire helps growing companies to hire better and faster
Mercer | Mettl's integration with
TurboHire
allows you to add an assessment to a Job Workflow stage, send an assessment to candidates from within the TurboHire platform, and view the assessment results in TurboHire.

Enable the TurboHire / Mettl Integration
Go to Settings > Integrations and click on Assessment Providers to view the list of all providers you can integrate with. Search for Mercer | Mettl and click on Configure to set up your Mercer | Mettl account in TurboHire.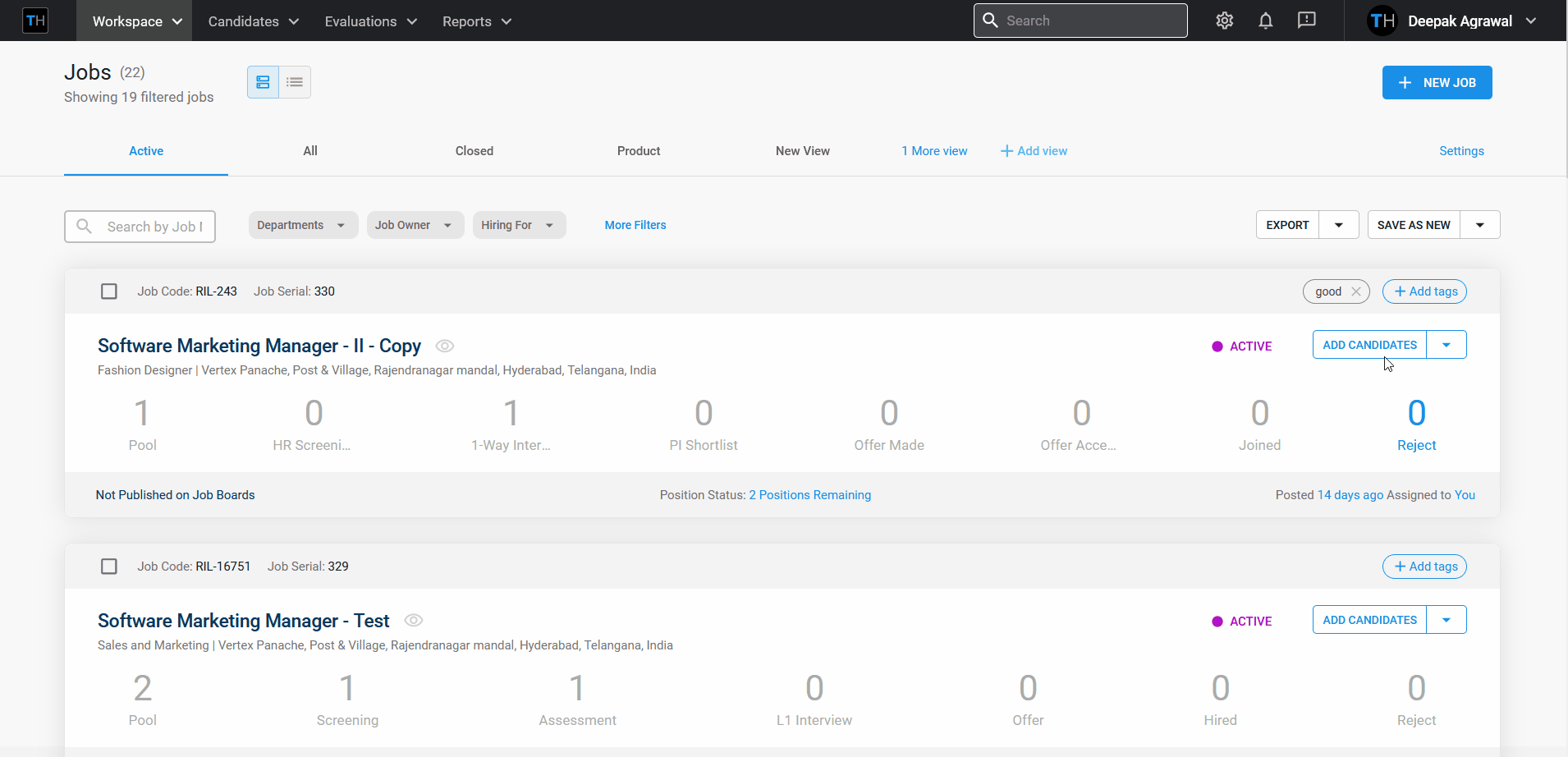 You may contact your Mercer | Mettl Account Manager to request the API keys of your account.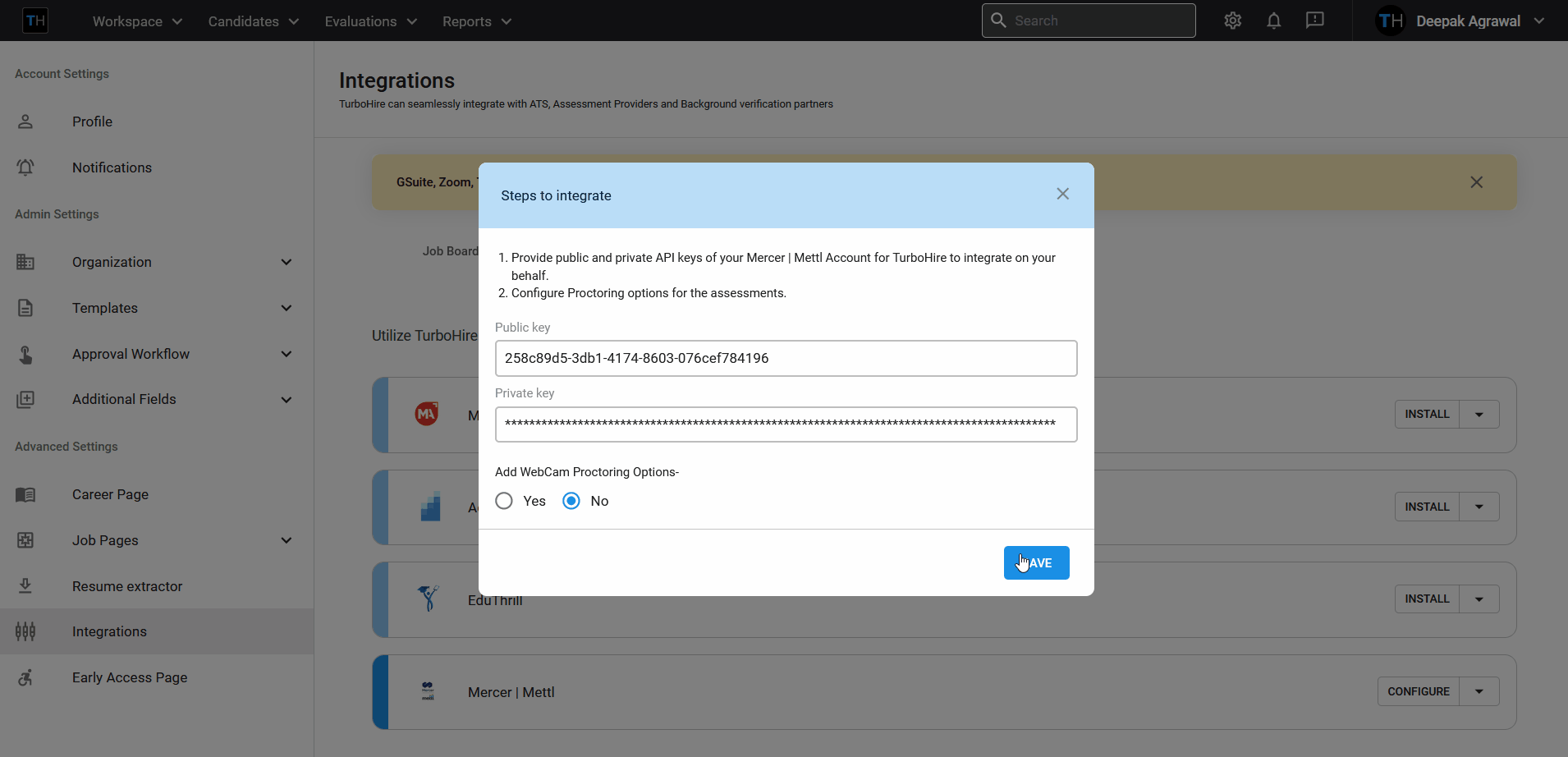 Please provide your Mettl Account Public and Private Keys and choose if you want to enable
webcam proctoring options
for the assessments. Click on Save to integrate your Mercer | Mettl account with TurboHire.
Sending an Assessment to the candidate(s)
Go to Workspace > Jobs.

Select a job in which you want candidates to take the assessments to go to the Kanban Board.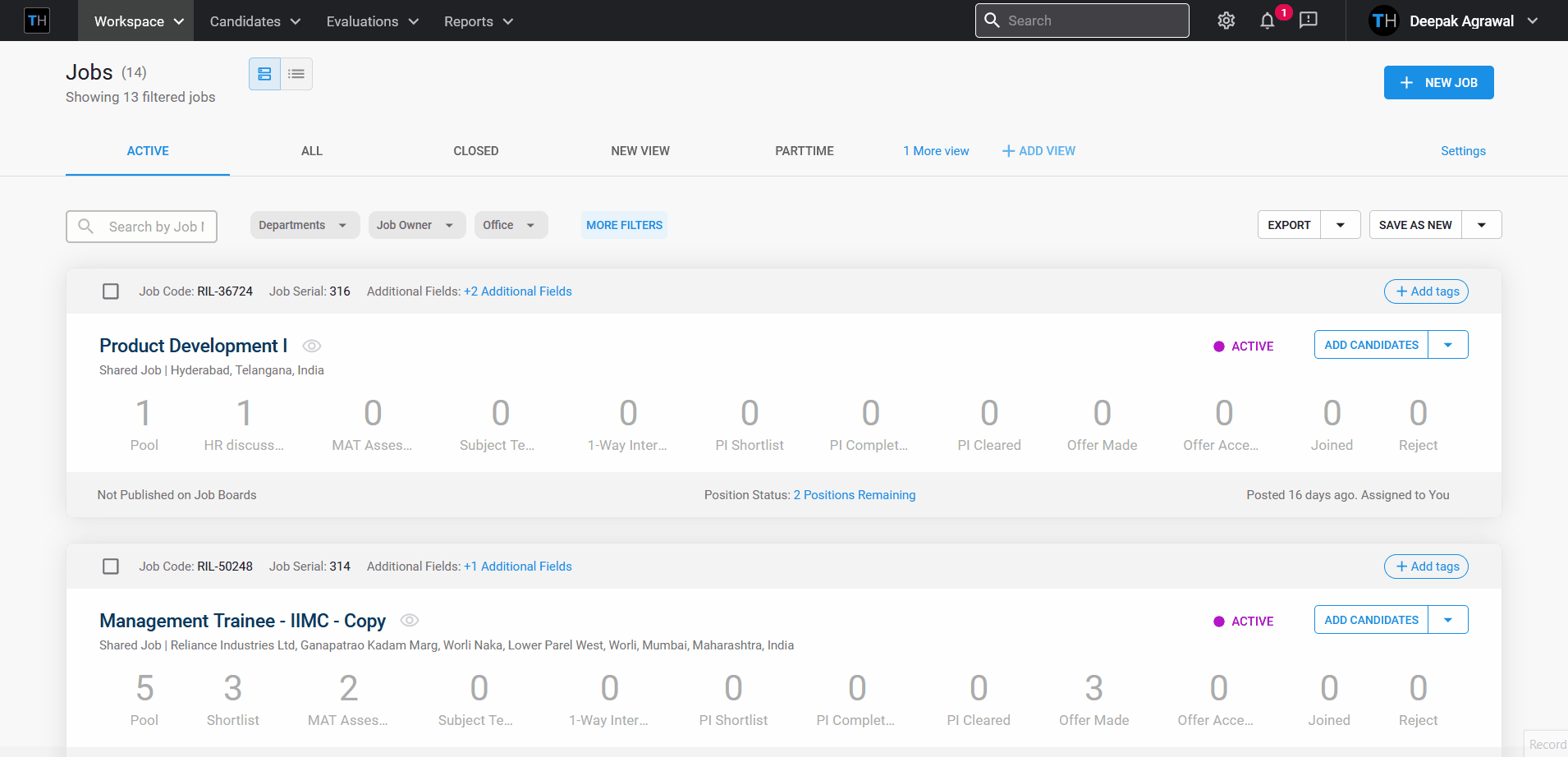 Select individual candidates or an entire stage to whom you want to send assessments. Click on Email and select Assessments from the list of actions you can do.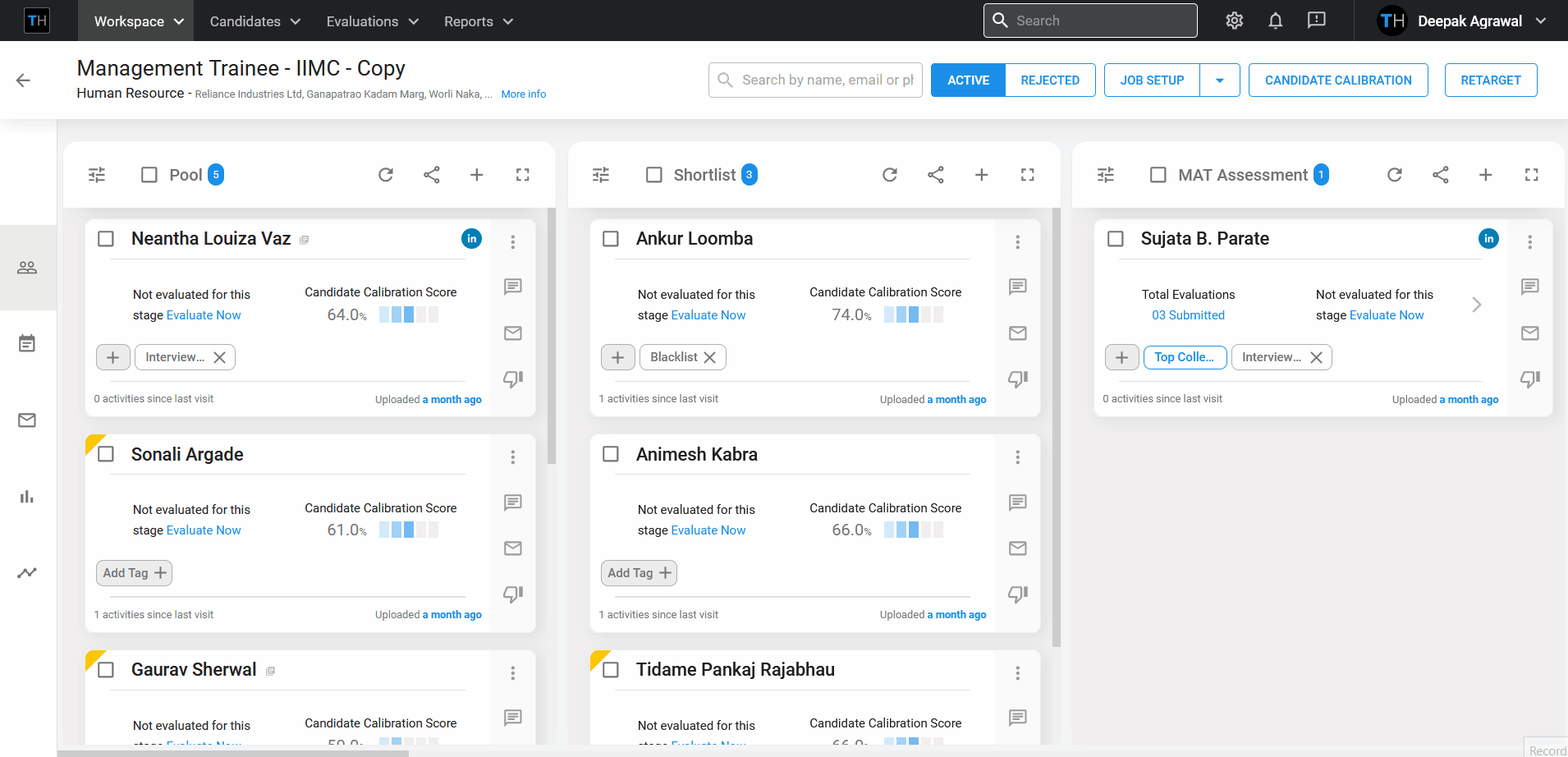 Select Mercer | Mettl as the assessment provider and choose the assessment test you want to send to these candidates. Compose the email manually or using existing email templates.
Review the candidates and Send the assessment.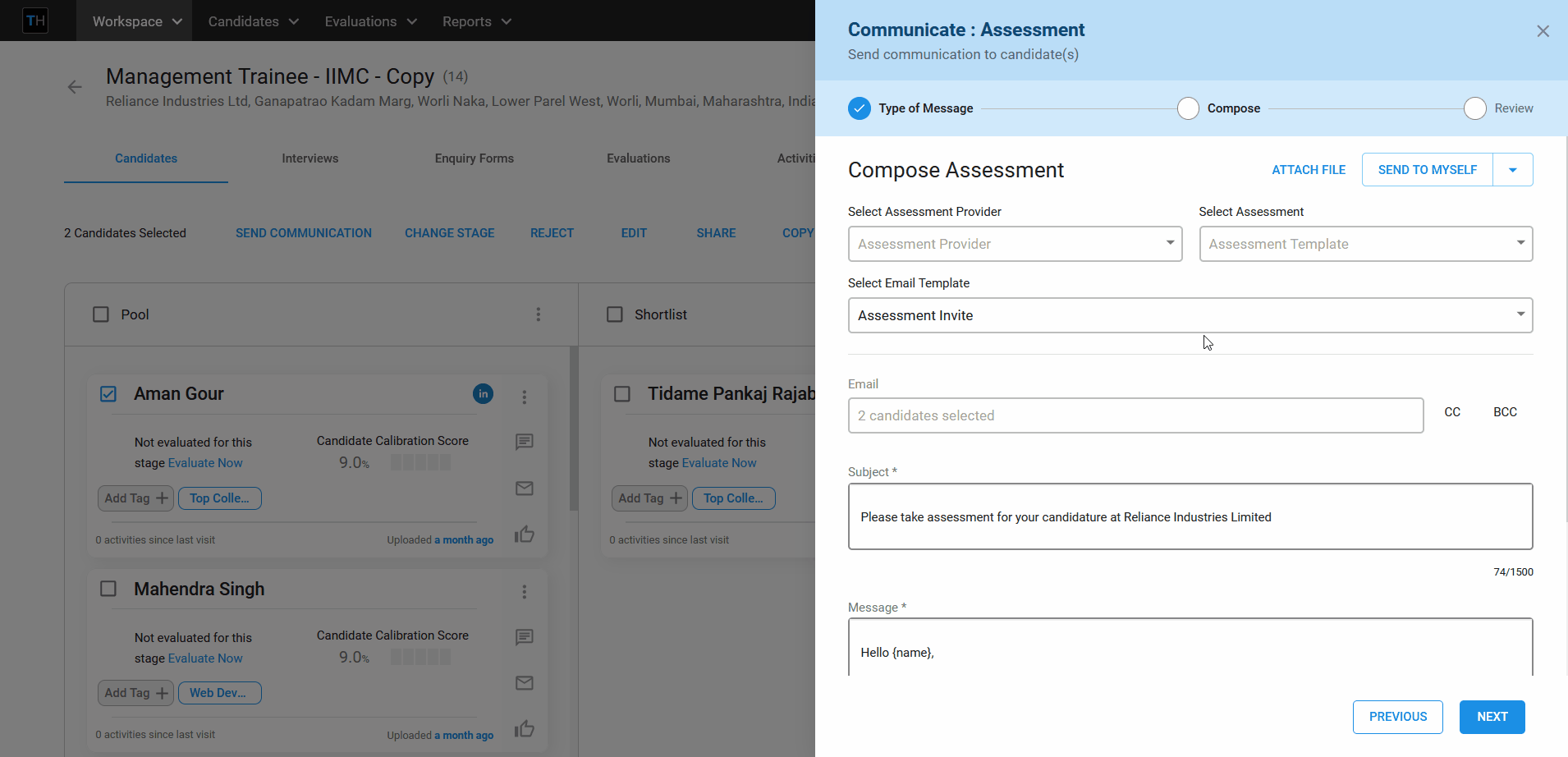 The candidate will receive an Email from TurboHire with the test link, from which they can check the system compatibility or directly start the assessment.
Viewing the Assessment Result of the Candidate
Go to Evaluations > Assessment

Click on the assessment that was required to be filled by the candidate(s). Here, you can view the list of all the candidates to whom you have sent this assessment.
Hover your cursor over the candidate row and click on View to check the detailed results of the assessment.