iCIMS, Inc. is a cloud-based human resources and recruiting software company. The company name is an acronym that stands for Internet Collaborative Information Management Systems.
Mercer | Mettl's
standard assessment i
ntegration with
iCIMS
makes the candidate screening process smooth and efficient. The s
tatus update integration
enables the addition of assessments to job listings, moving candidates through the recruitment workflow, sending assessments to
hand picked
candidates, and receiving detailed results, reports and scores back in iCIMS.

Enable the iCIMS/Mettl Integration
To enable the integration, your organization must have an Enterprise account with Mercer | Mettl.

If you wish to enable the assessment integration with iCIMS, kindly contact your iCIMS account manager, who will internally assign an implementation consultant to help with the set up. Once this is done, the integration can be configured by Mercer | Mettl at our end as well for your account. Please reach out to
mettl-delivery@mercer.com
for this configuration.
Adding a Mercer | Mettl assessment to a job's workflow
Once the Mercer | Mettl integration is enabled for your iCIMS account, please create a job and add Mercer | Mettl assessment to the job.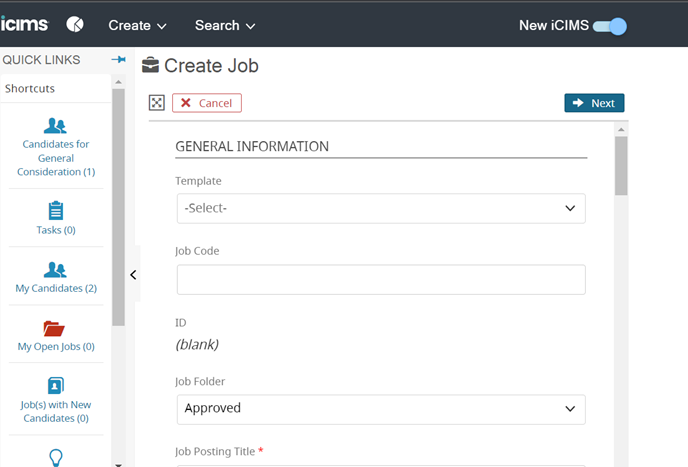 After the job is created with a Mercer | Mettl assessment associated to it, a candidate can be moved to this job listing, so that they can be sent the assessment. Navigation to candidate profile is needed and then the candidate can be moved to a particular job.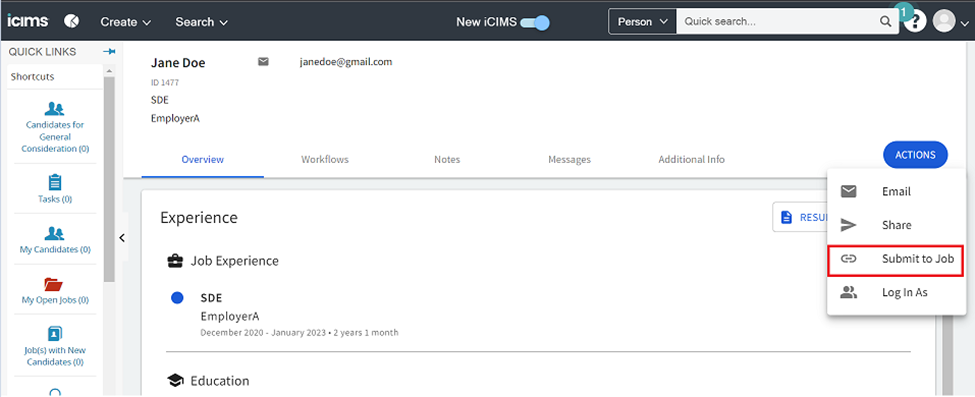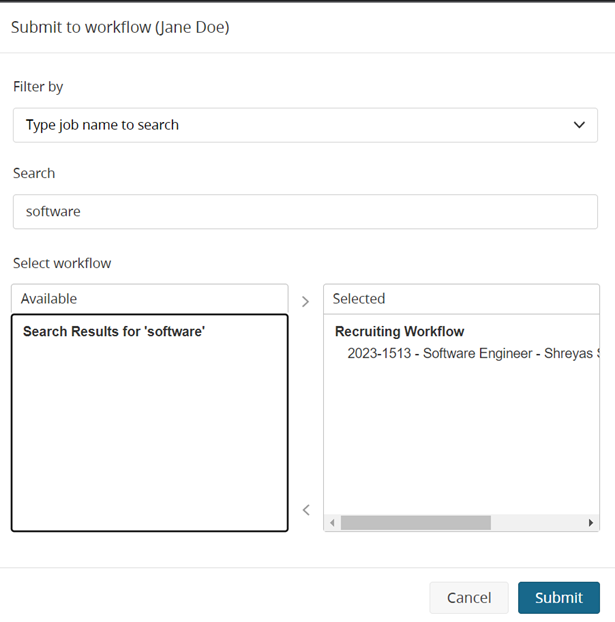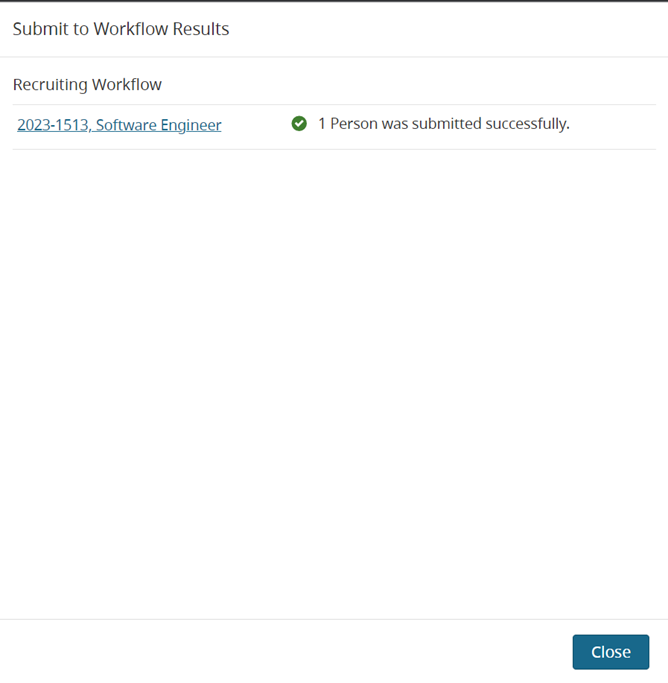 The candidate can now be seen linked to the job in iCIMS.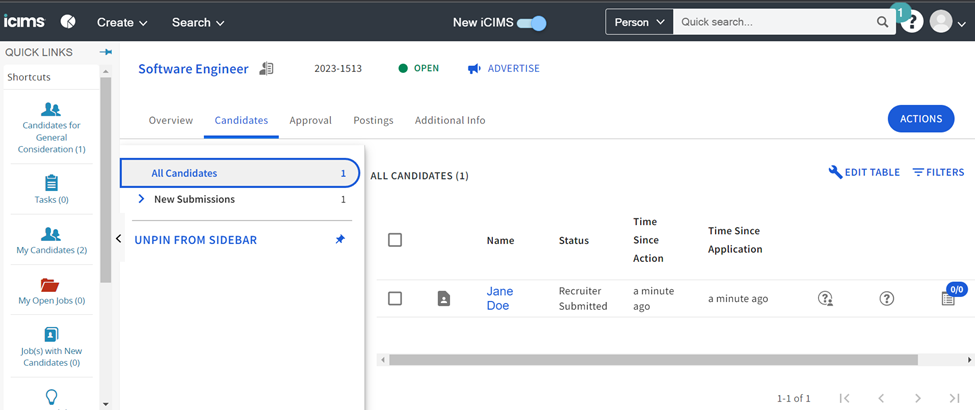 Send assessment
Click on the candidate's name in the previous screen and advance them to Mercer | Mettl assessment stage.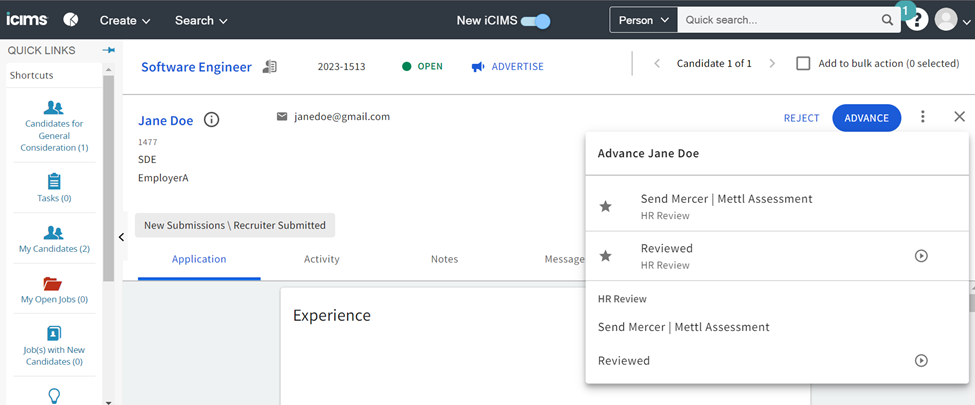 Send the Mercer | Mettl assessment to the candidate. A confirmation pop up will appear indicating that the assessment has been sent to the candidate. A green banner will also appear indicating that the candidate moved to assessment stage.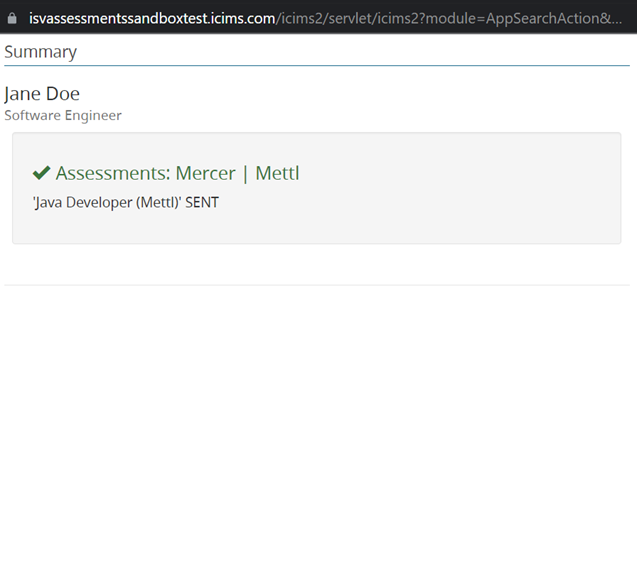 The candidate will then receive an Email from Mercer | Mettl in the given format with the test link, from which they can directly start the assessment.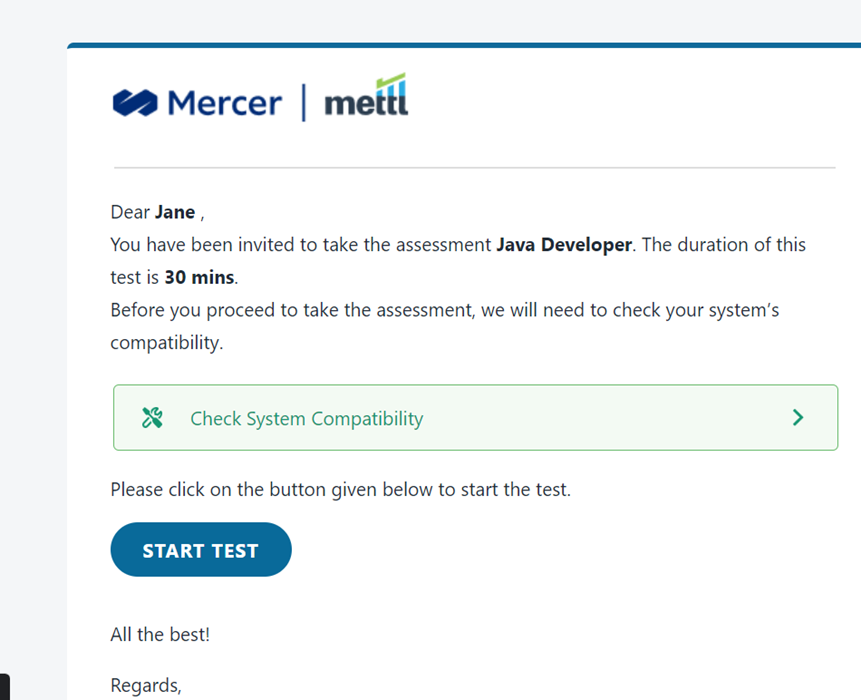 The assessment status on candidate's profile > Additional info > Screen will show as "Sent".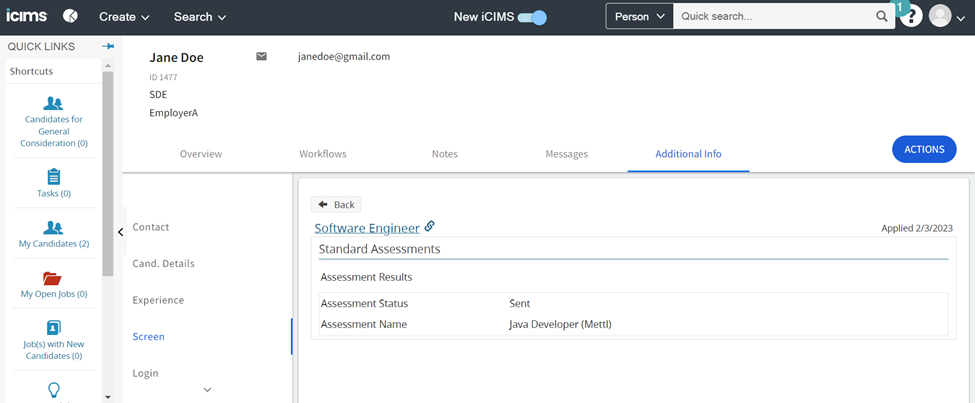 While the test taker is giving the exam, the assessment status will be changed to "In-Progress".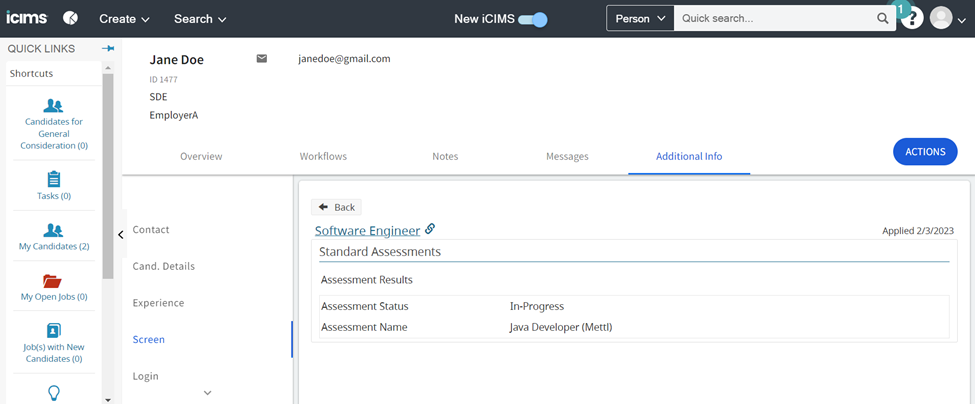 After the test taker finishes the exam, the assessment status will be changed to "Complete" and the complete scores and a report link to see detailed scores will appears on the dashboard.