Integration with Akrivia HCM
Akrivia HCM is a new-age hire-to-retire platform built with a goal of creating an application with enterprise-grade architecture and functionality coupled with a digital native-focused user experience. All the modules have been built keeping in mind the future workforce and creating a positive experience throughout the life cycle of the employee in an organization.

Mercer | Mettl's integration with
Akrivia HCM's Recruitment Module
allows you to schedule assessments for the candidates from within the Akrivia HCM interface and link the assessment results and reports back to the Akrivia HCM.

Enabling the integration
To enable the integration, your organization must have an Enterprise account with Mercer | Mettl. Contact your Mercer | Mettl Account Manager to request your API Public and Private Key
Once you have received your API keys, go to the Settings page in your Akrivia HCM, open the Integrations section > Assessment Tools. Locate the Mercer | Mettl integration API Key fields and provide the API Public and Private keys in the respective fields.

After clicking on save changes, the integration will be enabled.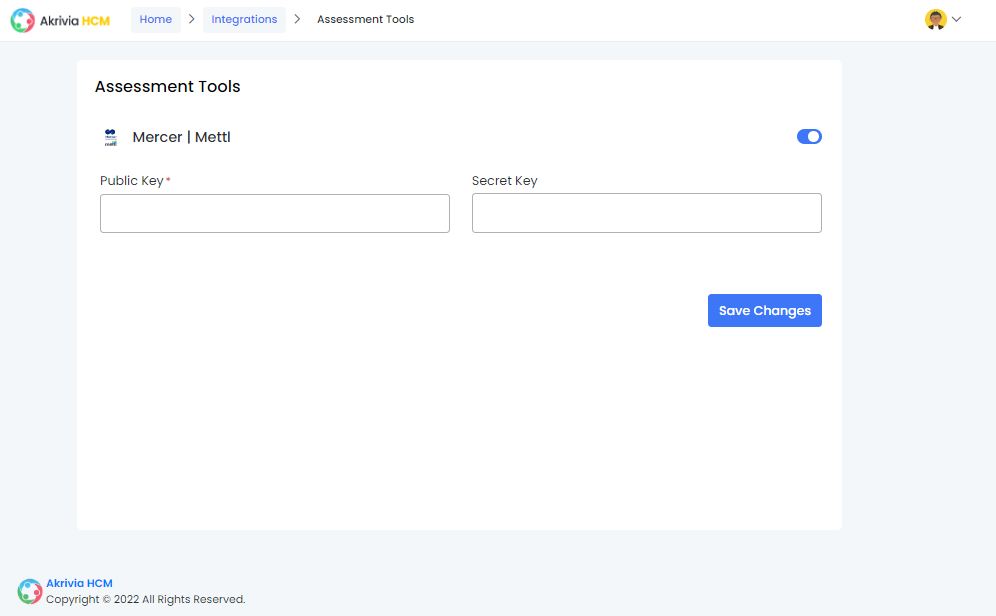 Adding an Assessment to a Round
Once you select the Round Type as Assessment, select the following:

Assessment Type - Integration


Integrated Platforms - Mercer | Mettl



Now, select the desired assessment from the assessment list dropdown and then proceed to configure the anti-cheating settings as shown below: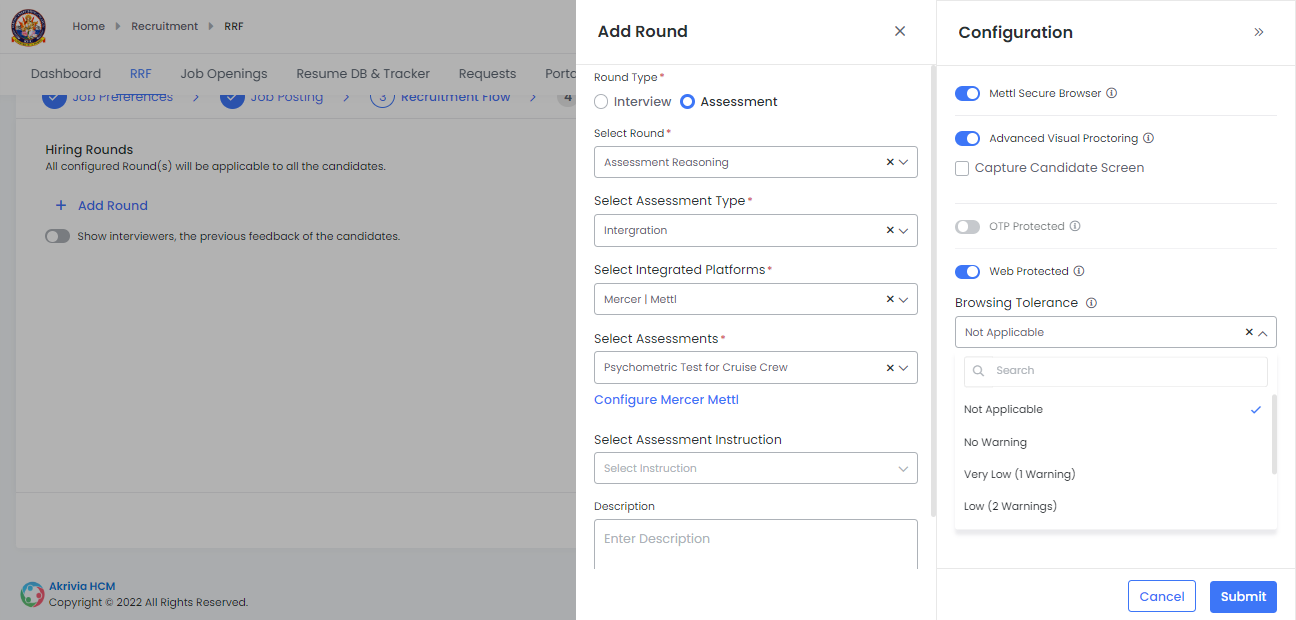 Assigning the Assessment to a candidate
Navigate to the candidate's profile > Timeline > Interviews > Assessments. Then, click on
Schedule Interview
and pr
ovide End Date & Time
as shown below.
Users may also view the configured anti-cheating settings.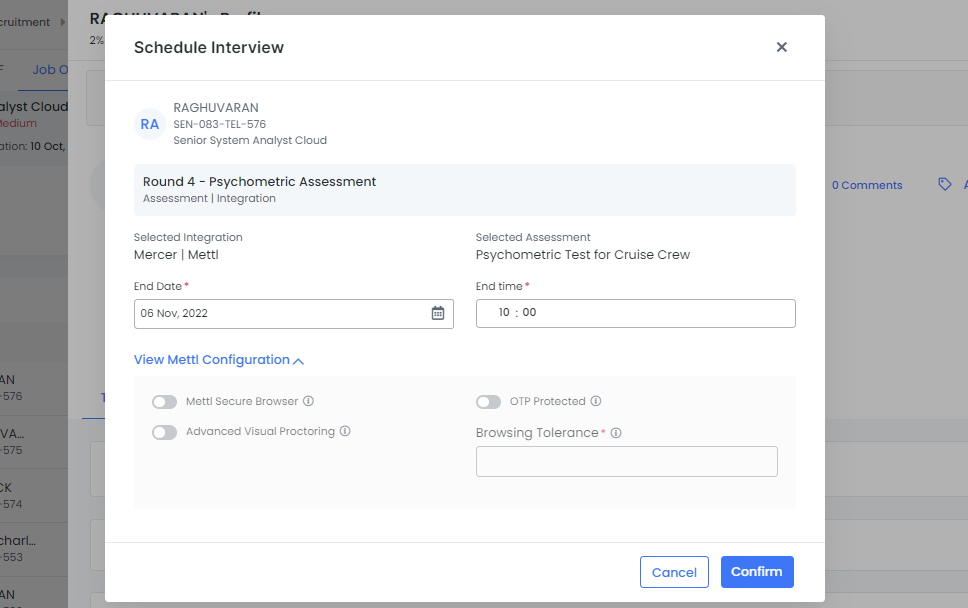 On confirmation of the above step, the candidate will be notified through an assessment invitation email from Akrivia HCM.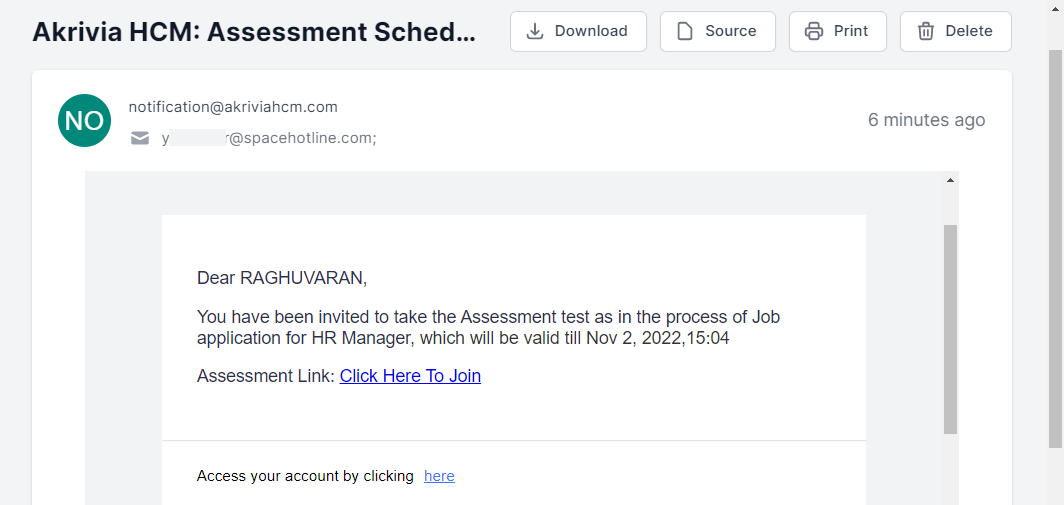 Assessment Result Reports
Once the candidate finishes the assessment, the lead recruiter will be notified. You may view the HTML report of the candidate on Akrivia HCM along with a detailed summary of the scores as shown in the screenshots below.