Grant Camera and Microphone Permission to Windows MSB
This article explains how to provide Camera and Microphone permission to Windows MSB.

1. Select Start > Settings > Privacy > Camera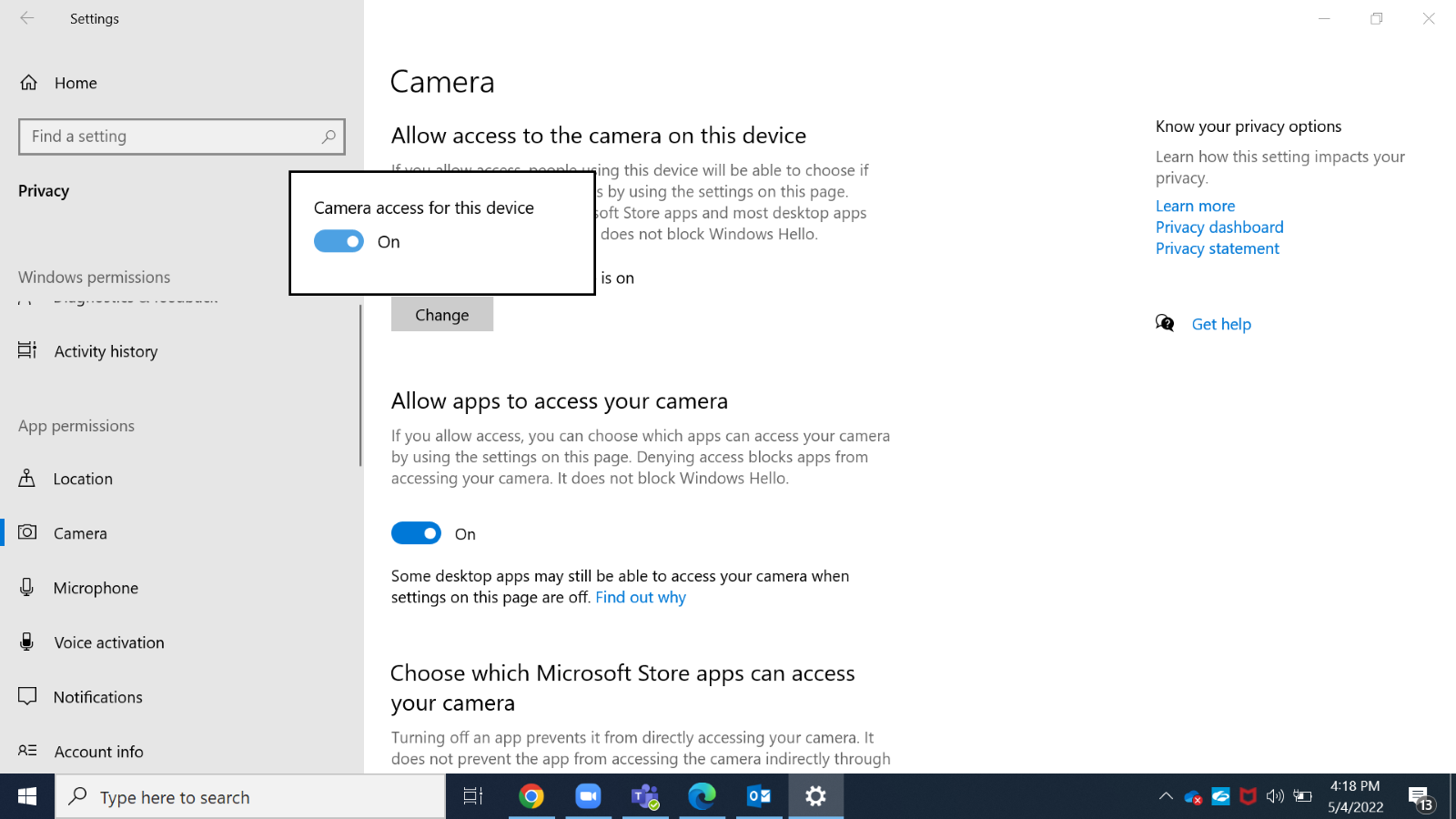 2. Make sure Camera access for this device is turned on

3. Turn on permission for MSB in app list

4. Repeat similar steps for Microphone permission.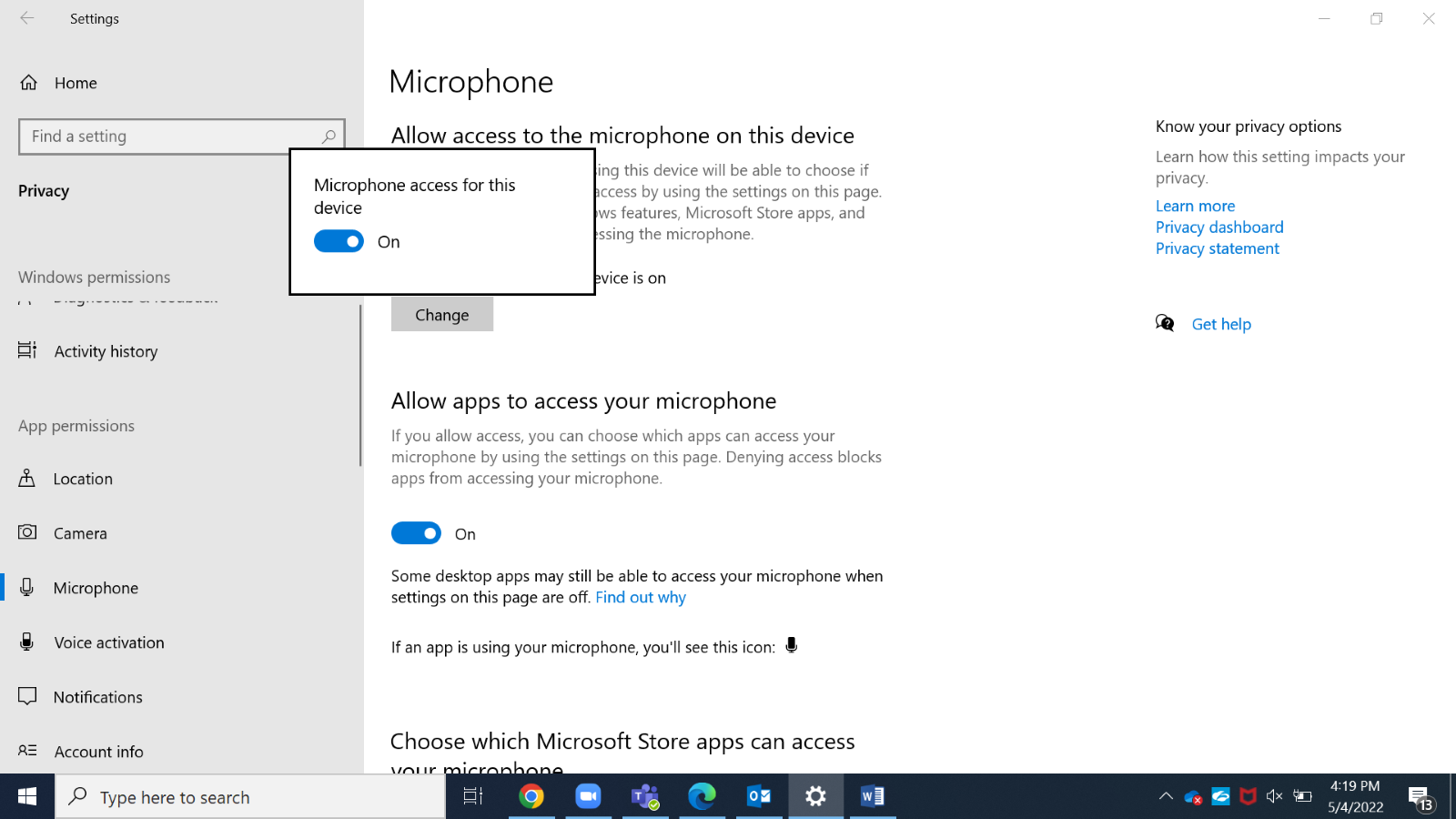 5. After providing the permissions, restart the test.