This article intends to help users cancel an interview which had been previously scheduled between their candidate and interviewer(s).
To get started with the cancellation of an interview, follow the below-mentioned steps:
Login to your Mercer | Mettl account and select the option
Interviews
from the
More Apps
dropdown as shown below.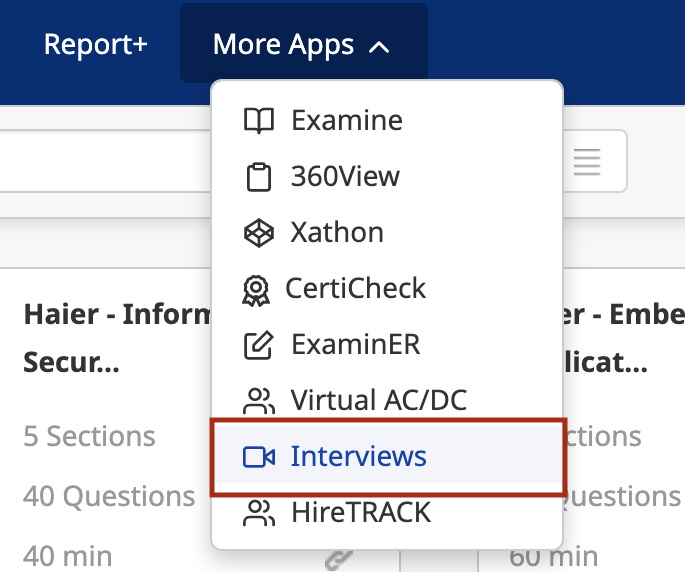 On clicking upon Interviews, you will be redirected to the Interviews dashboard.
You will be able to see all the candidates whose interviews are/were scheduled on the Interviews dashboard.
2. Click on the cancel option under the 3-dot action button in the Action(s) column right beside the candidate whose interview you want to cancel.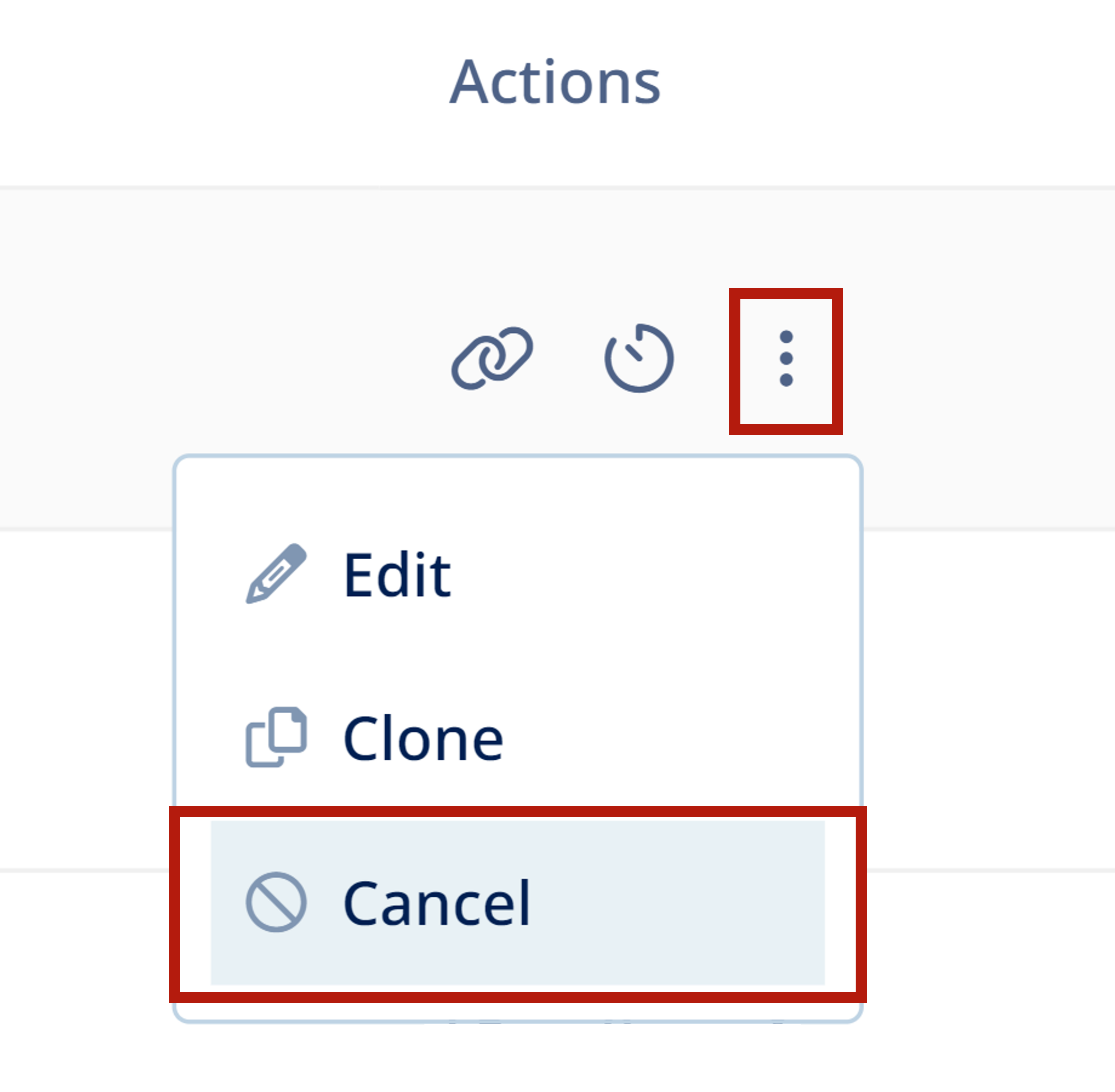 3. After selecting the cancel option, a
Cancel Interview
pop up will appear asking you if you are sure about cancelling the interview with the candidate.

4. You can also choose to customize the interview cancellation email that will be sent to the candidate as well as the interviewer(s) by clicking on the
Configure Email Template
button.
After clicking upon the button, a side-panel will appear where you can configure the email template for the candidate as well as the interviewer(s).
You can make use of the editor menu on top to add specific formatting in the email such as inserting images, tables, etc. After this, you may click on the
Confirm Email Template button to proceed.
5. Once you are done setting up and configuring the email template, you can either click on the
Cancel and Send Emails
button if you wish to notify and send a cancellation email to your participants, or else you can click on
Cancel Without Sending Emails
to conclude the interview cancellation process.